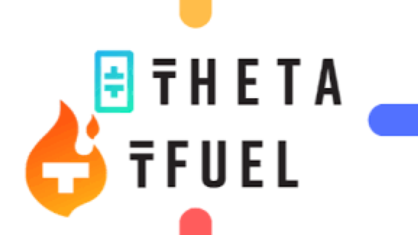 Theta (THETA) and TFuel (TFUEL) Spiked Today, but Why?
Both the Theta and TFuel crypto tokens are up today, with Theta Network (THETA) increasing by 6.75% and TFuel shooting up 12% Tuesday. Today, TFuel (TFUEL) is up only .26%, which means it is holding onto Tuesday's gains.
Theta came out of a rut on Tuesday as well, and it has continued its vertical action since then, actually improving by a greater rate than TFuel overall. That, despite TFuel's initial jump on Tuesday, puts Theta in a better position for trading.
Where the Two Cryptos Are Today
Theta is now at $4.61 (THETA/USD), a marked improvement from its $3.85 rate early Tuesday. It's trading at over $234 million in the last 24 hours, which is a drop of 54.37% in that period. That means a lot of investors are holding on to their shares and not selling just because the rate is going up. That's the smart thing to do at the moment, because despite Theta's recent spike, the $4.61 mark is not very high for this crypto compared to how it performed throughout most of last year. There's the potential for it to go much higher, especially if this recent action is any indication of a long-term trend. It could be, as I will explain in a moment regarding why this increase occurred.
TFuel is at $0.199 (TFUEL/USD) with over $42 million in trade volume over the last 24 hours. Its trade volume decreased 61.43% in that time, which means that, like Theta, investors seem to be waiting to see what is going to happen with this cryptocurrency.
What Caused the Jump?
The reason these two cryptos are up today is due to anticipation for the new NFT marketplace for the Theta platform. Both of these cryptos are on that platform, so they benefit from improvements in Theta network and new product releases.
TDrop is a new NFT token to be launched on the Theta platform on February. That could bring a lot of traffic, income, and publicity to the platform, which could also drive up sales of the various Theta tokens that already exist. That's why a lot of people are buying up these cryptos, expecting them to do well in the near future.
The Theta Network is a #35 range cryptocurrency that made a lot of waves last year when it shot to $14. Its current price near the $4 mark means it has had a rough year, but most of that has happened in the last few months. We expect to see some interesting action from Theta and TFuel as well as the new TDrop token at the start of next month. Be sure to check back in with us to see how the rates move when that happens.