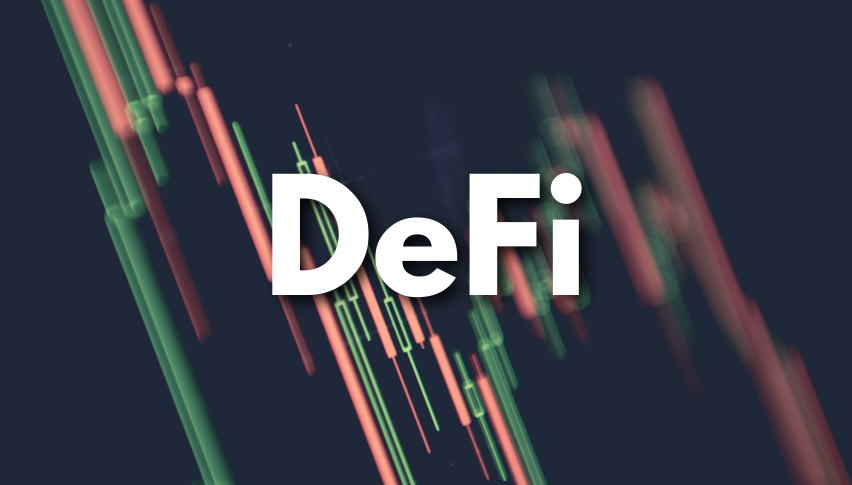 Emerging DeFi Projects that will Smash 2022
Posted Friday, January 21, 2022 by
Sophia Cruz
• 2 min read
Decentralized finance (DeFi) has grown steadily over the last few years. DeFi is made to eliminate the need for a government agency or central bank to approve financial transactions. Decentralized finance is at the center of crypto innovation. Today we will tackle the emerging DeFi projects set to conquer the market this year. 
ClubRare
ClubRare is the world's first NFT marketplace that integrates physical products into the metaverse. This DeFi project aims to build a metaverse platform where users can create, own and monetize their virtual experiences. Through NFT technology, ClubRare has launched a tokenomics that strives to put control back in the hands of the people. NFTs are basically digital goods, but ClubRare has watches, jewelry, handbags, art, food and even sneakers on their NFT platform. The first and only physical NFT platform is what makes ClubRare unique among the others.
Manta Network (MANTA)
Manta Network, which was established in 2020, has generated multiple protocols for preserving and enhancing privacy in the DeFi space. The usual problems of blockchains are interoperability, lack of privacy and utility, which results in other sub-issues. To solve this, Manta Network has built a Layer 1 solution that integrates privacy into the core of blockchains. These solutions will prevent hacking and vulnerabilities that are common in the DeFi ecosystem. The latest Dolphin Testnet will support MantaPay and MariPay. Manta Network will continue developing several platforms to help boost DeFi's scalability and interoperability, while improving privacy and security.
Alkemi Network
The primary aim of Alkemi Network is to bridge the gap between DeFi and CeFi. It is an institution-based liquidity network that fosters DeFi applications for financial firms and individuals to profit from their digital assets, based on the Ethereum network. Alkemi's Earn dApp is a decentralized lending and borrowing application that provides users with a secured way to earn yields on their deposits and borrow from a wide range of digital assets, even without collateral. It has two types of liquidity pools; the permission-verified pool and the permissionless liquidity pool. The permission-verified collection requires a user's KYC to access high DeFi interest rates, while remaining compliant and minimizing risks, while the permissionless open pool does not require KYC. Alkemi Connect enables individuals and exchanges to offer their users direct access to the Earn protocol. ALK is the native utility token for governance and proposal. Alkemi Network is building a decentralized liquidity network, not only for individuals and institutions, but for everyone. 
Exotic Market
Exotic Market is a capital management solution that was co-founded on the Solana Network by Joffrey Dalet. It offers a pool of structured products or investment options on a Solana-based platform, using the EXO token. Exotic Market features an exotic assistant that will assist users in creating the best DeFi trading strategy for their investments. Some structured products will bring opportunities for investors to acquire yield in the form of stablecoins instead of governance tokens. This feature is an innovative revolution of the DeFi industry.
This year has all the potential for the DeFi industry to burst and take charge in the mainstream adoption of web3 tech. As many DeFi projects have been coming out of nowhere, you must dig deep and consider DeFi projects that have exceptional features and frameworks that will shake up 2022.