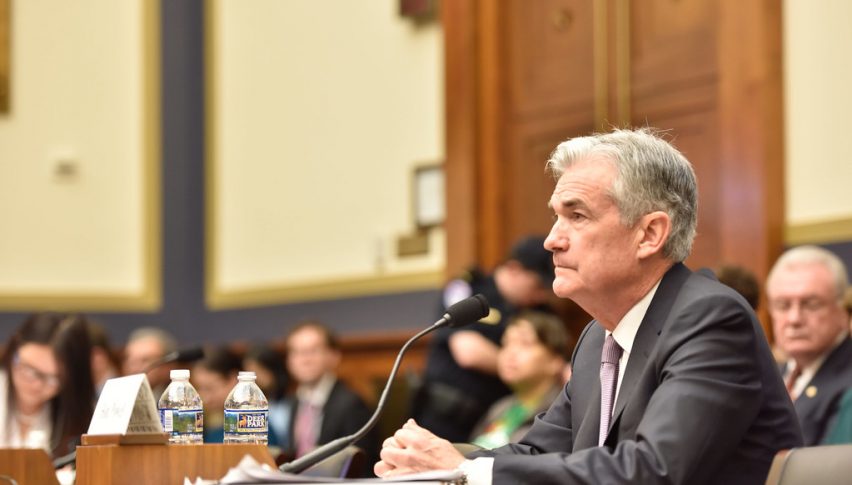 Forex Signals Brief for April 21: USD Retreat Dominates
Yesterday's Market Wrap
Most of the focus yesterday was on the CPI inflation numbers from Canada and sure enough, the CAD turned bullish after inflation figures surged higher in March, as in most places. That accelerated the decline in USD/CAD, which has lost more than 150 pips in the last two days.
Although, the USD was already on a retreat yesterday. There was no apparent reason, apart from the fact that the buck has been gaining too fast in recent weeks and it was time for a refresh of the trend.  Even the JPY made some decent gains against the USD yesterday, despite the extreme weakness recently.
The Yen weakened to its lowest level in two decades in Asia Pacific trading but caught a bid after hitting an air pocket with USD/JPY sliding from a high of 129.40 to a low of 127.60 in European morning trade.
The Data Today
Today there is some activity from central bankers, as a number of them are to hold a speech later towards the evening. BOE Gov Bailey will be the first to take the stage in Washington, followed by the ECB President Christine Lagarde and finally the Fed Chair Powell will speak.  
Before that though, we have the US unemployment claims and the Philly FED manufacturing index. The final Eurozone CPI (consumer price index) inflation reading for March will be released shortly but not much is expected to change, with the headline CPI remaining at 7.5% and core CPI at 3.0%. The New Zealand CPI inflation report was already released this morning.
Forex Signal Update
The FX Leaders Team had several signals yesterday, since there was some nice price action, coming from an Easter bank holiday weekend.
USD/JPY – Buy Signal
USD/JPY has made a massive bullish run since early March, increasing from around $114 to 129.40. The 20 SMA (gray) and the 50 SMA (yellow) have done a good job in providing support and yesterday we decided to open another buy signal after the retreat at the 20 SMA, following two previous forex signals in this pair.
Silver  – Buy XAG Signal
SILVER is going to be one to watch in the next 24 hours after the retreat we saw in the last two days. A break above the 200 SMA (purple) would be a bullish sign. If it falls below the 100 SMA (green), which is acting as support, sellers might resume control.
Cryptocurrency Update
BTC is looking to be in doubt after the two bullish days earlier this week,  given we are seeing risk-off today, but the price is actually holding up well. In fact, we've seen a test of the 50 SMA (yellow) and 100 SMA (green) which held as resistance on the first attempt.
I suspect a failure could lead to a sell-off, so this is another to watch going forward.