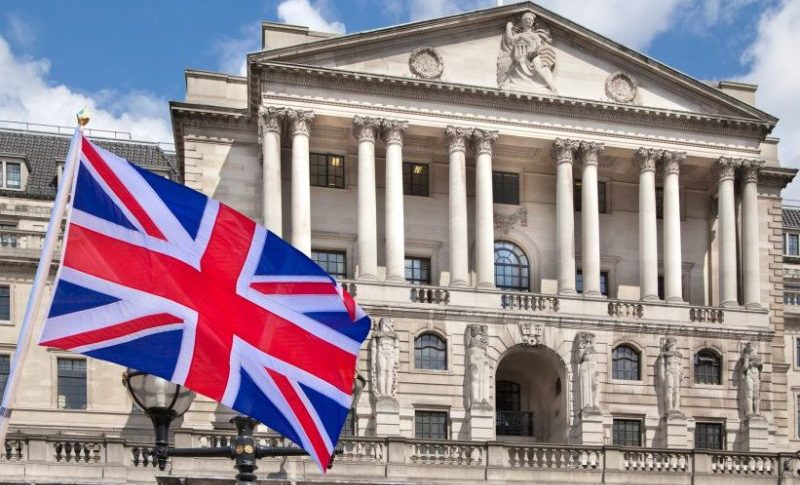 GBP Dives As UK Services Head to Recession on Surging Prices
Central banks have turned very hawkish in recent months, as inflation is getting out of control. Bank of England was the first to start increasing rates and it has been hiking interest rates several times since last December. Although, this is not going to help much as inflation this time is due to the increase in raw materials that producers have to pay.
The window is certainly closing for the BOE to hike rates, as the UK economy pretty much grinded to a halt in May according to the PMI data. Surging inflation pressures are weighing significantly on demand conditions and that is not helping to ease fears of a looming recession in the UK, one that the BOE warned might only hit in 2023. UK consumer inflation hit 9% in April and policymakers are warning of double-digit inflation set to follow in the months ahead, yet we're already seeing the toll it is having on the economy.
Money markets had earlier priced in five more rate hikes by the BOE for this year. That is now down to four rate hikes after the PMI data release above.  This does serve as a good warning indicator to the ECB as well, because Europe looks to be going down the same path as well. And when markets see a cause for any repricing, they can be rather violent. For now, that's not going to help with pound sentiment.
GBP/USD H4 Chart – The Reversal Has Began
The bullish momentum seems to be over for this pair
UK May Flash Services PMI
May flash services PMI 51.8 points vs 57.3 expected
April services PMI was 58.9 points
May manufacturing PMI 54.6 points vs 55.1 expected
April manufacturing PMI was 55.8 points
Composite PMI 51.8 points vs 56.5 expected
Prior composite PMI 58.2 points
That's a stark miss on estimates as UK services activity slumps to a 15-month low with the cost-of-living crisis worsening in May. Of note, escalating inflationary pressures and heightened geopolitical uncertainty acted as constraints on demand. A rapid acceleration in input cost inflation across the service economy was observed leading to concerns about squeezed margins and weaker order books, resulting in a considerable drop in business expectations for the year ahead.
S&P Global notes that:
"The UK PMI survey data signal a severe slowing in the rate of economic growth in May, with forward-looking indicators hinting that worse is to come. Meanwhile, the inflation picture has worsened as the rate of increase of companies' costs hit yet another all-time high.
"The survey data therefore point to the economy almost grinding to a halt as inflationary pressure rises to unprecedented levels.
"The tailwind from the reopening of the economy has faded, having been overcome by headwinds of soaring prices, supply delays, labour shortages and increasingly gloomy prospects. Companies cite increasingly cautious moods among households and business customers, linked to the cost-of-living crisis, Brexit, rising interest rates, China's lockdowns and the war in Ukraine.
"There are some signs that the rate of inflation could soon peak, with companies reporting price resistance from customers, and it is likely that the slowing in demand will help pull prices down in coming months. However, the latest data indicate a heightened risk of the economy falling into recession as the Bank of England fights to control inflation."