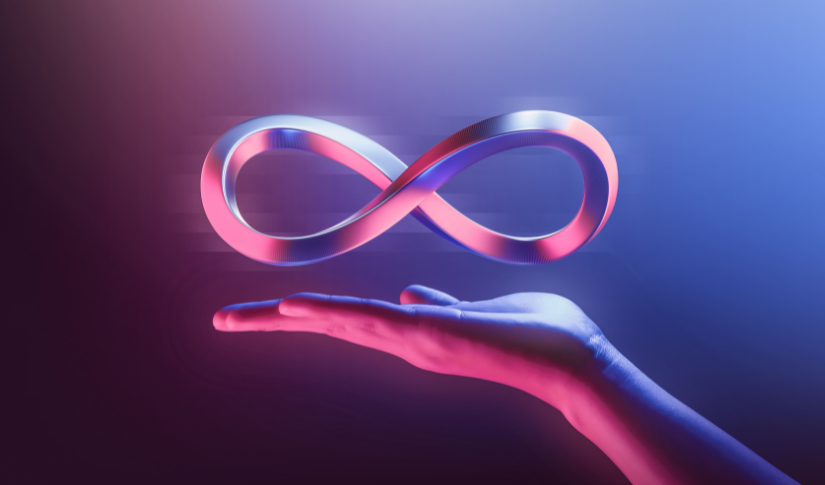 Top Metaverse Projects In 2023: Analyzing The Current State Of the Metaverse
Posted Wednesday, April 12, 2023 by
Sophia Cruz
• 2 min read
As the cryptocurrency market continues to evolve, many investors are still having a hard time choosing the best option for their investment. But what we can say is that one of the best markets in the crypto space is the Metaverse. 
Decades ago, the Metaverse was just a concept explored mainly in science fiction. It is described as a computer-generated 3D virtual space. To this day, Metaverse is now used in the cryptocurrency space primarily in different concepts such as real estate, entertainment, fashion, sports, etc. 
It is estimated that the global metaverse market size was $68.49 billion last year, and it is expected to reach $1.3 trillion by 2030.
Moreover, as we go on in this article, let's dig into these top metaverse projects that prove to be a better investment with their unique features and dynamic projects.
The Sandbox (SAND)
The Sandbox is a game-like metaverse platform built on blockchain technology that permits users to design, construct, and exchange their digital assets. It is known to be one of the most popular decentralized platforms due to its DAO and NFTs.
Its community-driven approach to game creation is what makes the Sandbox a popular choice among gamers and developers. As a leader of the Web3 gaming space, SAND is well-positioned to adopt and continue to do well as Web3 development gains pace. 
SAND's price today is at $0.623 with a 24-hour trading volume of $113.22 million. Although SAND is down by 4.10% in the last 24 hours, it is predicted to hit $1 by Q2 or Q3 of 2025. 
Decentraland (MANA)
Another metaverse platform, Decentraland, utilizes the Ethereum blockchain to empower its users to generate, encounter, and profit from various types of content and applications.
Decentraland has two native tokens: MANA and LAND. MANA is an ERC-20 token that is used for burning to acquire non-fungible ERC-721 LAND tokens. Decentraland's best feature is allowing users to use their MANA tokens to purchase virtual lands, goods, and services. In addition, MANA can also be used to pay for avatars, wearables, names, and other assets on the Decentraland marketplace.
As the bull season gains pace, Decentraland is quite ready to continue its growth trajectory. As the demand for Web3 technology and dApps rises, it is expected that Decentraland will be able to adapt and attract more users to explore the virtual world. 
MANA's price today is at $0.59 with a 24-hour trading volume of $97.79 million. It's currently down by 4.36%  but is predicted to rise by 16.54% by the next coming days. 
Enjin Coin (ENJ)
Enjin Coin is a cryptocurrency that was created by Enjin, a company that provides an ecosystem of interconnected blockchain-based gaming products. Enjin has developed a range of products and services that aim to facilitate the creation, management, and monetization of games using blockchain technology, collectively known as the Enjin ecosystem.
Game developers can tokenize their in-game items on the Ethereum blockchain using Enjin's platform, allowing them to have real-world value and be bought, sold, and traded. Every asset minted on the platform contains ENJ, which gives a variety of benefits to its users such as; reserved value, transparency and scarcity, instant liquidity, and more. 
ENJ has seen an increase in its trading volume recently reaching its highest level in trading volume in 2023. At press time, ENJ's price is at $0.41 with a 24-hour trading volume of $33.34 million. But according to predictions, ENJ is set to increase by not more than 17% by the end of the month.