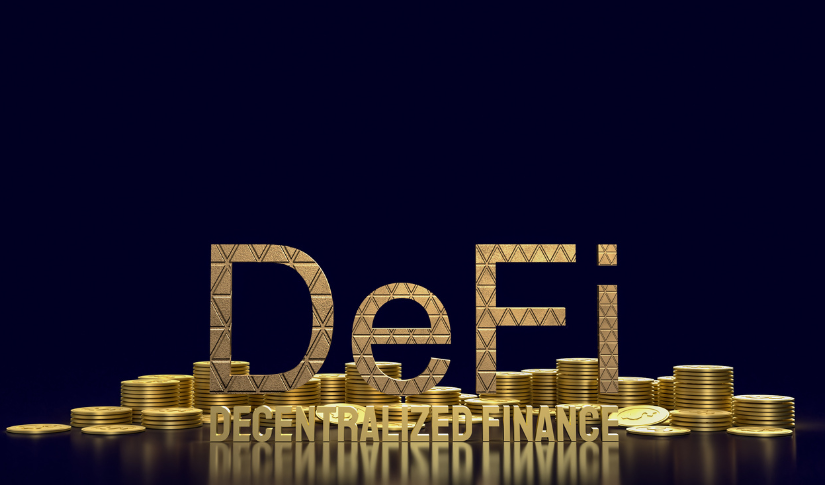 Check Out These Most Important DeFi Companies In The Fortune's Crypto 40 List
Posted Monday, April 24, 2023 by
Sophia Cruz
• 2 min read
Fortune, one of the leading media companies has released its inaugural 'Fortune Crypto 40' today which appears in the April-May 2023 magazine issue. The debut identifies the top crypto companies in eight categories including the DeFi sector.
The list has been created based on various empirical metrics and surveys of more than 200 financial executives conducted by Researchscape. With the assistance of Rob Stevens, an economist and long-time crypto journalist, Fortune was able to develop a methodology for identifying the industry's top companies, DAOs, and nonprofits.
In this article, we'll show you the three Decentralized Finance (DeFi) protocols named among the top 40 lists by Fortune. 
Uniswap (UNI)
Uniswap is a decentralized exchange with peer-to-peer market making capabilities and is the leading DEX and AMM. It facilitates on-chain token swaps via automated liquidity protocols. The platform is built on Ethereum and allows users to swap tokens and add them to a pool and earn fees, or put tokens on the listing.
On a recent update, Uniswap will be launching its V3 version on Polygon's zkEVM layer 2 network. This launch will solidify Uniswap's position as the leading DEX and a thought leader. In fact, Uniswap was also fast to active on Polygon's PoS chain which brings the company to remain as the third largest deployment with $98 million TVL. 
As of this writing, UNI's price is at $5.72 with a 24-hour trading volume of $93.17 million. Although it's currently 3.19% down in the last 24 hours, the UNI token has been relatively stable over the past month. 
Aave (AAVE)
Decentralized crypto lending platform, Aave allows users to borrow and lend cryptocurrencies. Lenders can earn interest by depositing digital assets into specially created liquidity pools and borrowers can use their crypto as collateral to take out a flash loan using this liquidity. In addition to its $5 billion in locked collateral, Ave recently expanded beyond Ethereum to include other blockchains and launched its own stablecoin.
On March 31st, Aave made an update on Twitter stating that in the last 63 days on the mainnet, the V3 Ethereum on Aave Protocol showcased the utility of DeFi in different ways. For instance, the market size reached over $1 billion, and $193 million of WETH was borrowed in E-mode, with $143 in flash loans and over 5,300 unique users.
Although the AAVE network and ecosystem are showing a high level of utility, its value is a bit on a downtrend. At this time of writing, AAVE is trading at $71.71 (down by 4.16%).
MakerDAO
MakerDAO develops Ethereum blockchain technology for borrowing, saving, and a stable cryptocurrency. Using the DAI stablecoin, users with an ETH wallet and a MetaMask wallet are able to lend themselves money. The user can create more DAI if they have more ETH locked on MakerDAO's smart contracts.
In a recent update, MakerDAO has finally allowed the initiation of RWA (real-world asset) of 500 million USDC to Coinbase custody. The company's custodial branch will compensate almost 2.6% per annum profit on deposits as disclosed by a related post published on the governance forum of Maker. In addition, no fees will be charged by Coinbase over the USDC tokens. The proposal also prohibits Coinbase from reinvesting, lending, or using existing assets in other ways.
DAI's price today is $0.99 with a 24-hour trading volume of $163.5 million.