3 Pairs, 3 Buy and 3 Sell Orders
Good morning FXML followers, here we are on another Monday morning getting ready for another week of battle with the forex market. Some forex pairs made substantial moves last week, particularly EUR/USD which finally broke below the big 1.10 support level. So, let´s look at the closest buy and sell orders before we get our hands deep in this game today. 
EUR/USD – Ok, so the 1.10 level finally had to let go, which opened the door for further declines and new support levels. These support levels come at 1.0950, 1.0900-10 which was the low after the Brexit vote, 1.0850 and 1.08 which is another make-or-break level. The resistance levels are fresher since they were in play only a few days ago. The first resistance level is the area around 1.10, then comes Thursday´s high at 1.1050-60 which is followed by 1.1080 and 1.11.
USD/JPY – The gains this pair made last week were not anything extraordinary, but they keep the uptrend intact and show that the bullish sentiment continues to surround USD/JPY. The closest resistance level is 104.40-50 which was the high last week. That´s followed by 104.80, 105 and finally 105.50 as the line in the sand for this forex pair. The buy orders here or support levels as you´d like to call them are at 103.70-80, 103.30 and 103. 
EUR/JPY – Since we looked at the dog (EUR/USD and USD/JPY), I think taking a look at the tail would be interesting. If we consider the forex majors as the dog which drives the crosses around, the forex crosses must be the tail which follows the dog. So, the buy orders for the tail come at 114.50-60 which is where the 200 and 50 moving averages stand on the H1 forex chart. That´s followed higher by 115, 115.30, 115.80 and 1.16. The first sell orders come at 114.25 where we can find the 100 moving average on the H4 chart, 104 which has been the low for the last several days, give or take 10 pips and finally 113.50.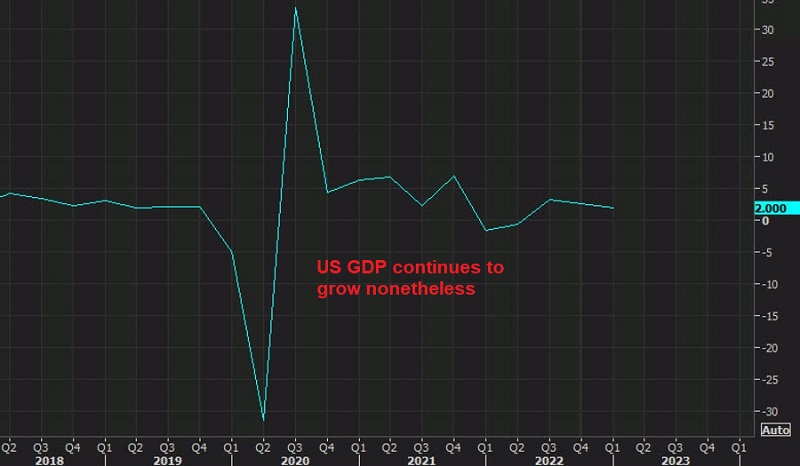 16 hours ago
Durable goods orders showed a 0.2% increase in August, against -0.5% expected and July's -5.2% decline, which was revised to -5.6%
2 days ago