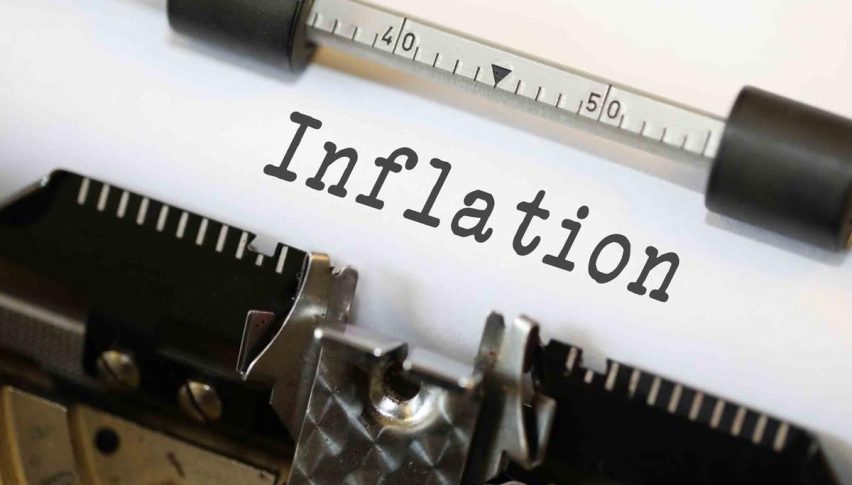 Forex Signals US Session Brief, May 16 – European Inflation and Euro are Stuck
The European CPI (consumer price index) inflation report was the main event in today's forex calendar. Expectations predicted an unchanged inflation. Although traders were all hoping to see a slight pickup, the inflation remained stagnant. Inflation doesn't seem to be going anywhere in Europe and neither is the Euro.
Euro on the Slide After Inflation Remains Unchanged
The Global economy had improved considerably in the last year or so. Over the last couple of months, however, the rate of improvement has slowed. Everyone was hoping for a peak in inflation and wages during this period, but it didn't happen.
We saw some promising signs in the US a couple of months ago as wages and inflation ticked up marginally. But, that proved to be unsustainable. This was shown in the soft wages report from Australia this morning, covered by my colleague Rowan.
The main inflation number came at 1.2% year-on-year, as expected. It is the same number as last month. Core inflation (core CPI), which is even more important, remained unchanged at 0.7%.
No surprises here. Inflation is not going up in Europe and the Euro isn't going anywhere either. The Italians are forming a government soon it seems, but that is not helping the Euro either.
EUR/USD finally broke below 1.18 today for the first time since December of last year. There is an obstacle in the way at 1.1740-50 on the weekly chart, but we will take a better look at this forex pair in the next market update.
Bitcoin Tumbles But the 50 SMA Remains
On Monday, the Bitcoin chart looked bullish. The price had formed a doji on Saturday, which is a reversing signal, after retracing down for about a week. That reversing signal was followed by a big bullish candlestick on Sunday, so the chart formation looked quite bullish.
The trend has been bullish for about a month and the retrace lower was complete. The next logical move was up, which is wht we are seeing now.
On the other hand, Monday's daily candlestick closed as a doji, a reversing signal. This time it was a bearish reversing signal since the price had climbed up in the previous couple of days. Bitcoin and other cryptocurrencies reversed back down yesterday and that sort of price action continued today as well.
Bitcoin fell to $8,070 according to my platform, piercing the 50 SMA (yellow), which had provided support since Sunday. That didn't look good for buyers like us. Remember that we have a long-term buy forex signal we opened on Monday.
The sellers called it a day down there and the buyers returned again. Now the price has climbed back above the 50 SMA, a good sign for us. If the buyers manage to push Bitcoin another $100 higher, then the daily candlestick would close as a pin. That would be a really bullish sign, so let's hope Bitcoin climbs higher. There's still plenty of day left until midnight when the daily candlestick closes.
Buyers are getting ready for the next assault
Trades in Sight
Bearish AUD/USD
The retrace up seems complete
The main trend remains bearish
The 50 SMA is catching up
 
AUD/USD bulls are showing signs of exhaustion
Our sell forex signal, in this pair, yesterday quickly closed in profit as the downtrend resumed. Today, this pair has been retracing higher again, but it seems like the retrace might be over. The buyers don't seem to be able to push higher and stochastic is severely overbought. We have an open signal in NZD/USD, but might take this opportunity as well, hang around.
In Conclusion
The European inflation report didn't offer much to the Euro traders and the Euro is sliding. ECB (European Central Bank) chairman Mario Draghi is about to speak in less than an hour. Stay tuned to see what he has to say and how the Euro reacts to his comments.