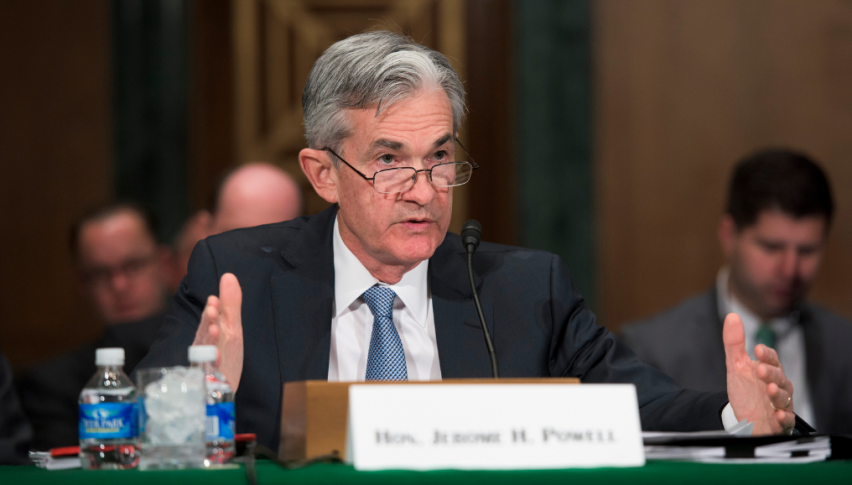 Forex Signals Brief for July 17: Powell Heads to Congress
Forex markets are building into what is a busy week of both data and events. We've already seen some important data points, as well as US President Trump's meeting with the Russian President Vladimir Putin.
The focus on Tuesday moves back to the world of central banks as US Federal Reserve Chairman Jerome Powell heads to Capitol Hill to testify in front on Congress. In what is a two-day event for Powell, he will firstly front the Senate Banking Committee before the House Financial Services Committee.
Powell is expected to outline the Fed's plan for monetary policy, which is to gradually increase official interest rates as has been made very clear. In reality, Powell is very unlikely to give any further information about the Fed's plans surrounding the pace at which interest rates will rise. However, there will be a fair bit of interest in his opinion on things such as trade wars and tariffs and their likely impact on the economy.
As such, we have the potential for some headlines that could hurt equity markets. Although I would think he'd be doing his best to dodge any controversy.
Forex Signal Update
The FX Leaders team had a slow start to the week, without all that many opportunities coming along in early trade. We finished the day one and two as the bulk of the action was in commodities to get things started for the week.
Bitcoin – BTC is making another charge at $6,800, as the bulls regain a little bit of momentum. Blackrock came out and said they are setting up a working group to look into cryptocurrencies and Blockchain and this might have helped boost sentiment.
WTI Crude Oil – WTI sold off hard yesterday, down by more than 4%. That's not an unusual move in oil or the commodity sector, but it certainly puts oil in play.
EUR/JPY – The EUR/JPY has been marching higher all month and the pullbacks have been good opportunities to enter long positions. We are seeing the same type of action in the USD/JPY suggesting that it is a weak JPY that is boosting the crosses.
USD/JPY – Active Signal
The USD/JPY has remained within a relatively tight range and our pullback play has remained active throughout Monday trade.
This is now starting to look a bit like a flag or a pennant from a technical perspective. Which is a bullish signal. For me, it is just a classic pullback and if the USD can find a bid on Tuesday we should be in the money here.
WTI Crude Oil – Pending Signal
After the big sell-off in Crude, many will be looking for a bounce. I feel we might have some more downside left in this one before the bounce comes.
I've noticed that $65 is an area where there has been plenty of volume in the past, which can often attract price. $68 which is the current price level, is also a high volume area. So there is a chance of a quick bounce. You can read more about Crude Oil's journey here.