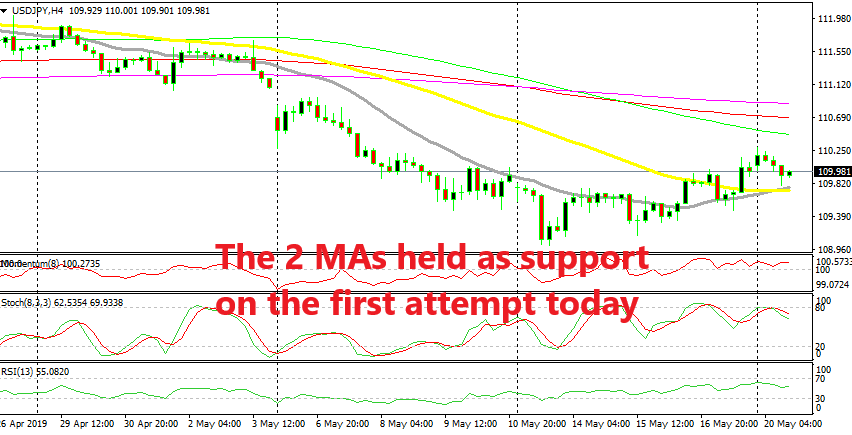 If MAs Hold, Then the trend Should Change for USD/JPY
USD/JPY has been pretty bullish since the beginning of the year after it crashed below 105 at the end of last year on deteriorating sentiment. But the sentiment improved this year as the slowdown in the global economy actually slowed and China and the US were heading towards a trade agreement.
But the trade war escalated again and in the last two weeks this pair has turned bearish again after opening with a gap lower two weeks ago. Since then the trend has been bearish as safe havens attracts bids, hence the bullish move in Gold. Although, in the second half of last week the safe havens retraced lower and USD/JPY retraced higher as a result.
The price broke above the 20 SMA (grey) which was providing support on the way down and then it pushed above the 50 SMA (yellow) as well. But today USD/JPY is turning down again as the sentiment turns negative in financial markets. Now the price is heading towards these two MAs on the H4 chart.
If the  moving averages hold, then the uptrend which started at the second half of last week should remain intact. If not, then the downtrend of the last two weeks will stretch further below, so we must watch the price action around these MAs in USD/JPY to see in which side the pressure is.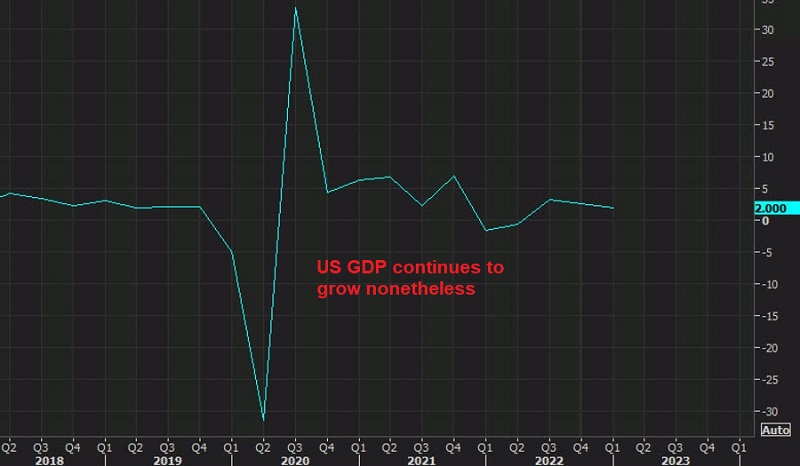 13 hours ago
Durable goods orders showed a 0.2% increase in August, against -0.5% expected and July's -5.2% decline, which was revised to -5.6%
2 days ago