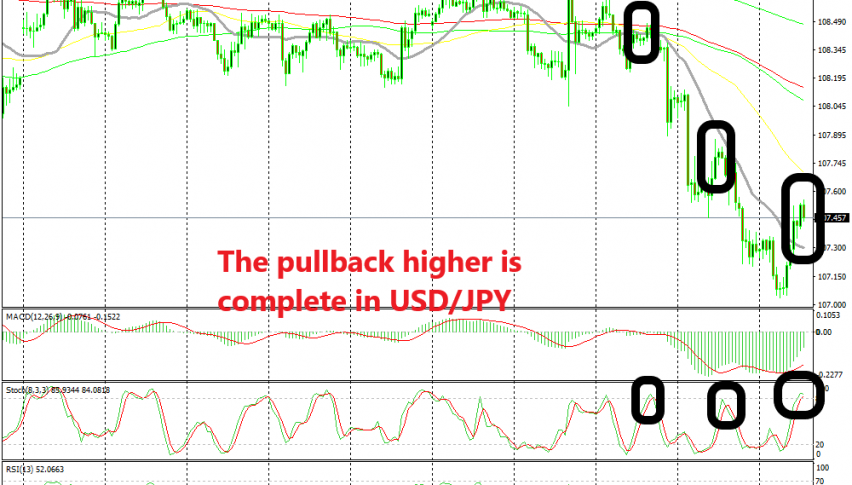 Shorting the Retrace in USD/JPY Again
The sentiment has turned pretty negative in the last two months in financial markets as the global economy weakens, the trade war escalates and geopolitical tensions increase. Besides that, all major central banks have turned bearish now with the FED being the last one to do so. Now the odds of FED cutting interest rates in the next meeting have jumped up to 100% almost.
This is a toxic combination which has sent safe haven assets surging higher since the beginning of March. USD/JPY has dived more than 500 pips in less than two months, with the 20 SMA (grey) pushing the price down on the daily chart, if you check that time-frame on your platforms.
In the last two days alone, USD/JPY has lost around 150 pips as the USD turned pretty bearish after the FED meeting on Wednesday. We have had two sell signals in this pair this week which we opened after this pair retraced higher, both of which hit take profit without much drama.
Today we saw another pullback higher during the European session and decided to take this opportunity, going short on USD/JPY once again. There's no moving average to support this trade because the 20 SMA has been broken on the H1 chart and the 50 SMA (yellow) is some distance away, but stochastic is overbought, which means that the pullback is complete. So, short we went and the reverse down is already starting with the current H1 candlestick looking bearish.