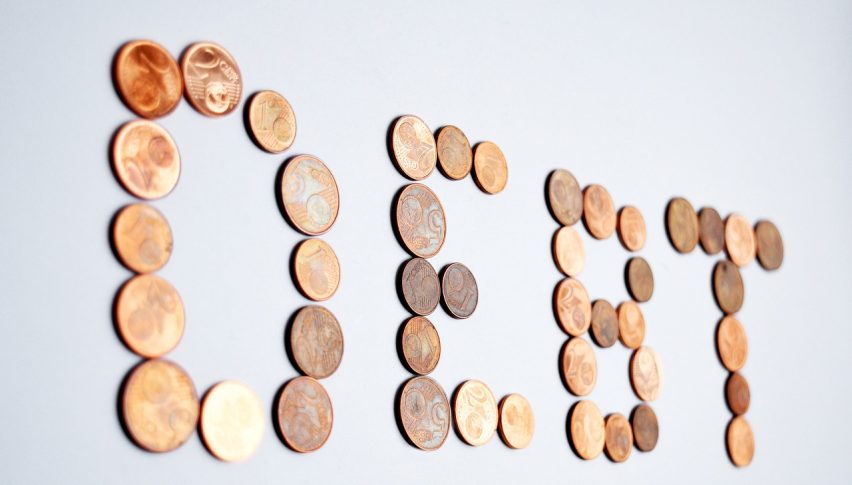 US Budget Deficit, Public Debt to Soar on Account of Coronavirus: CRFB
Posted Tuesday, April 14, 2020 by
Arslan Butt
• 1 min read
Latest estimates by Committee for a Responsible Federal Budget (CRFB) reveal that US budget deficit could soar to a whopping $3.8 trillion during the current fiscal year, 18.7% of overall economic output of the country, on the back of massive stimulus measures in the wake of the coronavirus crisis. Meanwhile, the fiscal deficit could ease to $2.1 billion by next year and average at around $1.3 trillion through 2025.
Last Friday, the US Treasury Department revealed that the budget deficit had touched $744 billion during the first six months of the fiscal year till March 30. However, this amount includes very little of the stimulus efforts that the government had stated rolling out last month to offset the economic impact of the pandemic.
Treasury officials have already cautioned that the bulk of the stimulus measures will reflect on the budget deficit during April, even as revenues earned by the government slide lower on account of the ongoing shutdowns enforced across the country. According to the CRFB, US public debt could exceed the entirety of the country's GDP by the end of this fiscal year, from the current levels of under 80% of the GDP.
CRFB's estimates for fiscal deficit in the next year and beyond are based on the assumption that the economy manages a speedy recovery in 2021 and rebounds over the next five years after the crisis abates. In such a case, public debt could touch 107% of US GDP, but a slower rate of recovery would keep public debt levels around 117% of the GDP through 2025.
The US dollar was higher and will end this week on the bullish track as traders awaited US inflation data later in the day, which might...
1 year ago