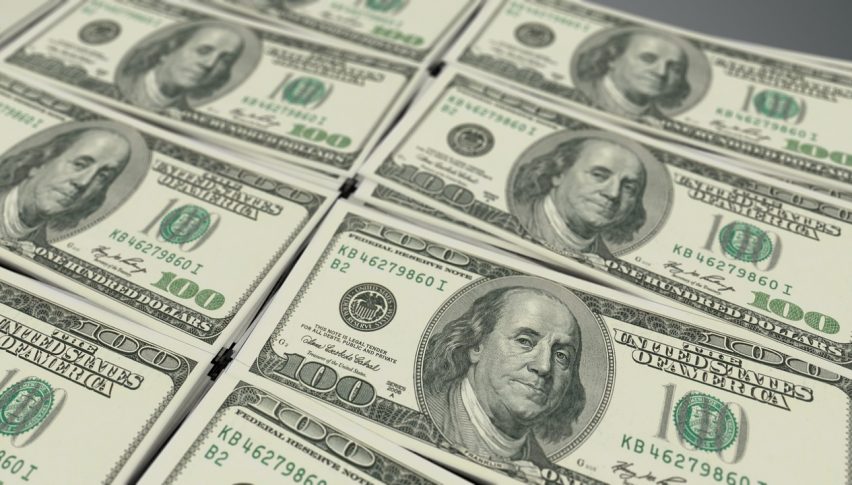 Forex Signals Brief for May 11: A Busy Week of Data
US Market Wrap
Markets ended the week fully focused on how COVID-19 has hit US jobs and this week there will be more data for investors to absorb in the days ahead.
As many expected, the jobs outlook in the US was far from rosy with more than 20 million positions falling by the wayside. At the same time, the jobless rate jumped to a staggering 14.7 per cent.
Despite the numbers, markets managed to shake off the poor showing and the SPX even ended up in the green. This is suggesting that so far investors have priced in the short-term impact of COVID-19 and perhaps there are greener pastures ahead.
That said, there are a growing chorus that still believes the US jobs situation will continue to get worse before it gets better.
The Data Agenda
There is plenty of data out this week to keep investors and traders on their toes and it will also paint a clearer picture of what the global economy is dealing with.
In Europe, the release of first-quarter GDP numbers from the UK and Germany will be the highlight of the week. We know the outlook is poor here but perhaps this is still lagging a little. But the GBP/USD and EUR/USD will be in focus.
From the US, retail sales and industrial production for April are out late in the week and both numbers shuold be a bit soft. Retail sales have been an interesting one from across the globe with panic buying contrasting other areas of weakness.
We will also hear from US Fed boss Jerome Powell mid-week and he speaks on the current issues the US is facing from an economic point of view.
While the underlying battles and war of words between the US and China appear to be an ongoing consideration. 
Forex Signal Update
The FX Leaders Team hit 7 winners from 15 trades last week, as volatility continues to ease to some degree.
Gold – Pending Signal
The GOLD trade remains an interesting one and it looks like price could be setting up for a breakout. We can see that while price is above $1700, we should maintain a long bias, but there is a flag formation coming together when often leads to a spike in volatility.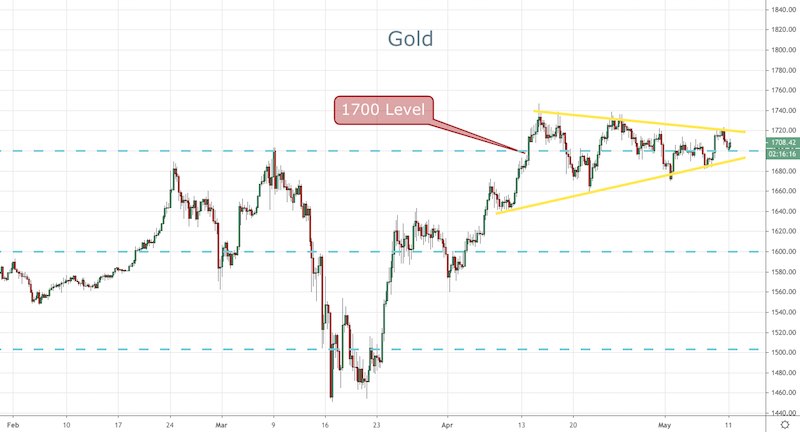 SPX – Watching
The SPX managed to punch through the key 2,900 level on the back of a very poor jobs report. Could the bulls have wrestled back control now?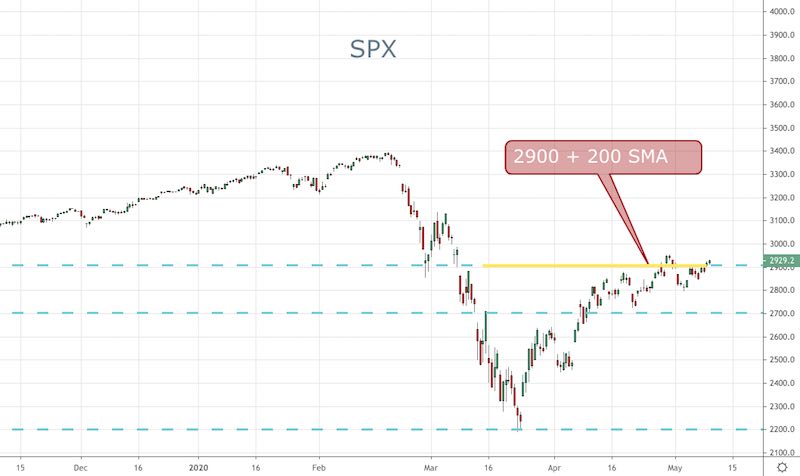 Cryptocurrency Update
BTC has seen a wild weekend of price action as the sellers slammed it down after price attempted to go to the $10,000 level.
The third halving event in Bitcoin's history takes place this Tuesday, however, it looks like it has been well and truly priced in so far.
The weekend saw a -20% tumble and a huge amount of longs being liquidated. Bitcoin is one to watch all week long!