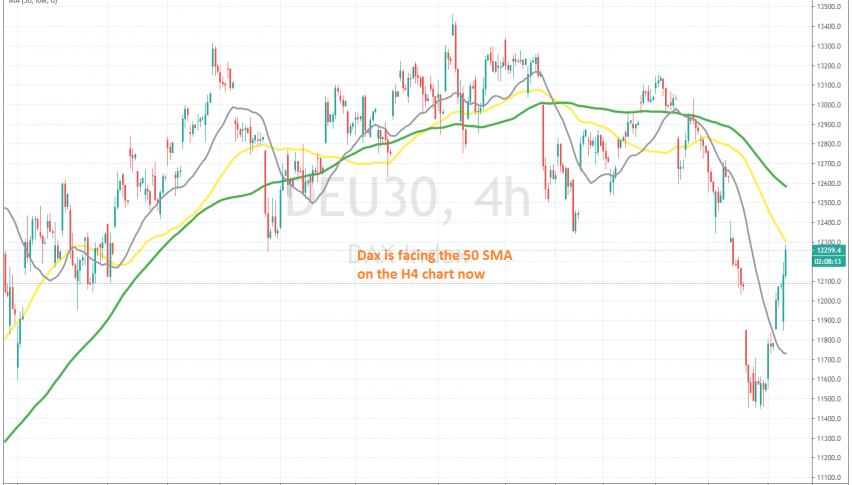 Stock Reverse Higher, As Dax30 Climbs 800 Points
Stock markets turned pretty bearish for most of October as the risk sentiment deteriorated in financial markets. Traders were wary of the US elections coming up, which were held yesterday. In the case of Biden winning, the stimulus programme will be in danger, which is negative for stocks.
Republicans hold the US Senate again , which means contradiction if Biden wins, thus any stimulus package will be tough to pass. As a result, stock made a strong retreat as we approached elections, but they started reversing by the end of last week.
German index DAX 30 tumbled more than 1,500 pips lower, from 13.100 points to 11.450 in October. But, it has been reversing higher for a few days. The price has climbed around 800 points and now it is facing the 50 SMA (yellow) on the H4 chart. If the price moves above this moving average, then we might go long, since that would be a confirmation that buyers are in control again.