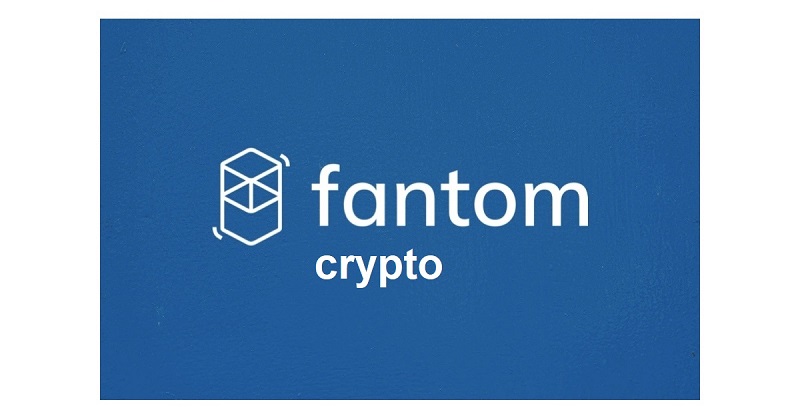 6 Best Projects Building on Fantom Post Andre
Fantom is a layer-1 blockchain that addresses Ethereum users' concerns about high costs and slow performance. Fantom is built on a blockchain that uses a directed acyclic graph, similar to Hedera Hashgraph.
The current Fantom price is $1.22, with a 24-hour trading volume of $394,331,025. Fantom has gained 6.38 percent in the last 24 hours. The current market ranking is #43, with a live market cap of $3,106,730,728. There are currently 2,545,006,273 FTM coins in circulation, with a total supply of 3,175,000,000 FTM coins available.
Let's look at this project to see if it's worth your time.
Future of Fantom Explained – Andre Cronje Leaves Fantom
In shocking news, Andre Cronje and Anton Nell have left Fantom as well as the broader crypto space. What's more troubling is that they haven't been given an explanation for their departure. DeFi mainstay Andre Cronje even went so far as to delete his Twitter account.
After completing a successful project, it is common for developers to move on to new projects. It is, however, unusual to abandon a network or an entire industrial vertical. Andre Cronje has long been regarded as a DeFi pioneer. In addition to his work on Yearn.finance, he has contributed to the development of the Fantom ecosystem, among other projects.
Several front-end services associated with Cronje and Nell will cease to function. On April 3rd, 2022, the team's approximately twenty applications and services will be deactivated. Among the companies on the list are Yearn.finance, Solidly, Keep3r network, Multichain, and Bribe Crv Finance Chainlist. Other significant ventures, such as Abracadabra, which is heavily involved in the DeFi sector, are also impacted. Some of the projects may be able to be completed by new people, but the results may be unsatisfactory. Smart contracts for the affected projects, on the other hand, will remain active. Most Dapps, on the other hand, would necessitate the creation of alternative front-ends.
Fantom's DeFi ecosystem appears to be losing steam for the time being. The unexpected departure of two of the platform's most powerful figures will undoubtedly have an impact. Fantom's TVL, on the other hand, remains one of the market's largest, which may help it attract more projects. Nonetheless, the DeFi ecosystem as a whole is thriving. Those concerned about Fantom's future have several options on the market.
Fantom is a decentralized, permissionless smart contract platform that uses DAG technology to help solve the blockchain trilemma. It was designed to address transaction speed issues that plagued previous blockchain platforms that executed smart contracts. Users who conduct extensive research and truly understand the technology will have a better understanding of the difficulties that developers face on a daily basis.
Despite Andre Cronje's departure, Fantom remains a viable project with excellent technology, innovation, and skill. On the bright side, it's possible that Andre will make a comeback. He has, after all, left and returned to crypto numerous times. 
Beethoven X (BEETS) 
Beethoven traveled to Vienna at the age of 17 in the hopes of studying with Mozart. When Mozart first heard Beethoven, he reportedly said, "Keep your eyes on him; some day he will give the world something to talk about."
BEETs borrows Mozart's words to extol Beethoven X, a new project in the Fantom ecosystem. BEETS is Beethoven X's governance token. The BEETS token is used for protocol governance and staking to earn trading fees. Beethoven-X is a fork of the Balancer v2 decentralized exchange. It has pools of varying weight (rather than just 50/50 like Uniswap) and multiple currencies.
The project, founded by an experienced, diverse team of financiers, developers, designers, athletes, visionaries, and, yes, musicians, is rapidly growing as a result of innovative DeFi offerings and a dynamic community-focused approach. Who would have guessed that being a "Ludwig" could be so fulfilling?
What exactly is Beethoven X?
Beethoven X is an automated portfolio manager, liquidity provider, and price sensor that enables Fantom token decentralized exchange and automated portfolio management.
At the heart of DeFi on Fantom, we believe we can deliver a technically superior solution.
This is exemplified by our desire to serve all users we believe are relevant, such as:
Traders

DeFi & FTM Virgins 

DeFi degens 

Ecosystem partners
Beethoven X enables secure and efficient trading at high speed and low cost. No registration is required to begin trading right away. Instead, crypto traders can connect their wallets, and you're ready to go.
At the time of writing, Beethoven X was trading at $0.239413 with a 24-hour trading volume of $129,353. CoinMarketCap currently ranks #402 with a live market cap of not available, with no circulating supply and a maximum supply of 250,000,000 BEETS coins.
Tomb Finance (TOMB)
TOMB, Fantom's first algorithmic stablecoin, costs one FTM. The protocol's underlying mechanism dynamically adjusts TOMB supply to maintain price parity with FTM. This is because Tomb Finance believes in Fantom's potential as well as FTM's future growth.
The project aims to make TOMB the primary medium of exchange on the Fantom network by providing a liquid asset with robust functionality. TOMB could become a must-have token for participants in Fantom's ever-expanding DeFi ecosystem, with more use cases in the works, including a Fantom project launchpad.
SpookySwap (BOO)
SpookySwap is a Fantom Opera network automated market-making (AMM) decentralized exchange (DEX). Unlike other DEXs, we are investing in establishing a solid foundation with our BOO token serving as a governance token, diverse farms, a built-in bridge, built-in limit orders, and user-centered service.
The Fantom project with the most total value locked is SpookySwap (TVL). People can use Fantom's lightning-fast exchange rate to exchange one token for another at a very low cost. Farms, staking pools, an asset bridge, and SpookySwap NFTs, on the other hand, elevate this project above the level of a DEX.
The SpookySwap token, BOO, empowers its holders to make governance decisions. It is also used to accumulate stakes and rewards. Because BOO is in short supply, a portion of SpookySwap fees are used to repurchase it so that incentives can be paid. If SpookySwap continues to grow in popularity, BOO could become a valuable asset. 
SpookySwap's current price is $6.74, with a 24-hour trading volume of $5,059,496. CoinMarketCap currently ranks #447, with a live market cap of $63,258,468. It has a total supply of 13,666,000 BOO coins and a circulating supply of 9,390,930 BOO coins.
Spooky has received the Fantom Foundation's endorsement and support as of its April 2021 launch.
7 proposals were approved by the community, with BOO serving as the governance token.

Alchemix and Alpha Finance Labs participated in an airdrop event.

The WOOFY-sponsored farm has been added.

Popsicle has formed a partnership.

On the Fantom network, we have the lowest swap fee of 0.2 percent (0.22 percent for limit orders) and the most diverse farms.

Certik has audited the entire process.

Fantom has built a bridge to and from Ethereum, BSC, Polygon, Avalanche, Arbitrum, and OKExChain, which has been listed on CEX and Hotbit. Wallet Coinbase

Became the most valuable TVL holder for native Fantom protocols.
SpookySwap's token, BOO, is a governance token that will collect a portion of protocol fees in the future. BOO has a maximum supply of 13,666,000.
Scream (SCREAM)
Scream is a lending protocol and Fantom's second most popular project in terms of total value locked. Scream is an Ethereum-based decentralized lending and borrowing platform inspired by comparable platforms such as C.R.E.A.M. Finance and Compound. It provides users with high liquidity and incentives to get the most bang for their buck. Lenders and borrowers on Scream are rewarded in the protocol's Scream token. They can also use the platform to stake their Scream for additional rewards.
Scream's current price is $9.26, with a 24-hour trading volume of $787,642. CoinMarketCap currently ranks it at #3282, with a not available live market cap. The circulating supply is depleted, and the maximum supply is depleted.
Scream's developers have been working hard over the last year to deliver platform viability and will be stress-testing the network's capacity in the run-up to launch. Contract exploits can be avoided, and platform stability can be maintained using the best of C.R.E.A.M Finance's (Cream) protocol-to-protocol lending platform while avoiding potential "evil jar" attacks. Fantom's EVM leverages more complex and sophisticated products such as Flash Loans, democratized liquidations, arbitrage, collateral swapping, and interest rate swapping to increase security and scalability.
Scream is designed as a highly scalable lending protocol based on Compound Finance and an exchange platform based on Balancer Labs that use Fantom's highly scalable EVM. Our fees will be fixed at 0.02 percent across all markets (compared to Cream's 0.03 percent taker fee on each transaction).
Governance
Once the protocol's locked liquidity milestones have been met, the community will be able to vote. Regular updates on our governance roadmap will be provided, with ownership of the protocol vesting in the community.
Tokenomics
The maximum supply of the SCREAM token will be 2 million. The Team was successful in developing the following distribution model for the SCREAM token. It should be noted that 31 percent of the total supply will be allocated to Treasury funds for future SCREAM ecosystem development opportunities. Because SCREAM tokens are used to incentivize lending, the Team has decided to dedicate half of the total supply to lending/borrowing rewards. The initial circulating supply of SCREAM at launch is expected to be 107, 286.
Liquid Driver (LQDR)
LiquidDriver is Fantom's first dApp to provide on-demand liquidity as a service. LQDR provides users with long-term yields to provide liquidity for their partners while driving revenue for our holders. Moreover, LQDR helps a wide range of dApps by incentivizing liquidity and improving the trading experience along the way. 
At the time of writing, the price of Liquid Driver is $6.46, with a 24-hour trading volume of $528,479. CoinMarketCap currently ranks #3401, with a live market cap of not available. The circulating supply is depleted, and the maximum supply is depleted.
LiquidDriver is a fantom-launched high-yield liquidity mining DAPP that incentivizes liquidity providers on SushiSwap. Liquidity is a critical component of a well-functioning market. Pricing becomes inefficient because of the high spreads and volatility caused by low liquidity.
Banks and financial institutions serve as market makers in traditional finance, with the primary goal of providing market liquidity that allows investors to buy and sell with minimal price impact. By removing third parties from the equation, DeFi is completely reinventing the wheel. When you trade on a decentralized exchange like Spiritswap or Spookyswap, you exchange one asset for another via liquidity pools provided by multiple users looking to earn a portion of trading fees.
By acting as a decentralized market maker, LiquidDriver hopes to improve market efficiency.
Protofi (PROTO) 
ProtoFi, in its current form, is an innovative Automated Market Maker and Yield Farming protocol that allows investors to become owners and earn dividends by owning a piece of the protocol itself. It can be compared to a bank that provides savings accounts that continuously grow your deposit by paying out interest while also allowing you to profit from all revenue generated by the ProtoFi protocol. This is accomplished through the use of a dual token system, consisting of the PROTON token and the ELECTRON token.
Protofi's current price is $0.021196 USD, with a 24-hour trading volume of $260,002 USD. CoinMarketCap currently ranks #3705, with a live market cap of not available. There is no circulating supply and a maximum supply of 3,955,068 PROTO coins. The ProtoFi ecosystem provides a slew of innovative features designed to protect and maximize investments through a variety of one-of-a-kind features.
The System of Dual Tokens
The protocol includes two native tokens: ELCT and PROTO, each with a distinct function. PROTO can be freely bought and sold on the market, whereas ELCT can only be obtained by staking PROTO in nucleus pools or purchasing it on the OTC market using PROTO.
The ELCT token denotes ownership of the protocol. It allows its holders to receive indefinite dividends for as long as they hold the protocol; the dividends distributed to holders are taken directly from the protocol's profits generated by swap fees, deposit fees, and any other revenue-generating activities the protocol pursues in the future.
The Quantum Supply
What we call 'Quantum Supply' is a functionally elastic supply system that adjusts the PROTO emission rate in response to current market conditions. Its primary goals are to protect users from bad actors, combat market manipulation, and, of course, to support the PROTO token's price in the long run.
ProtoShield
A transaction monitoring system has been implemented to protect the protocol from sharp price fluctuations caused by large investors "dumping" large amounts of tokens all at once.
ChronoLock
Harvest period lock-ups have been implemented to combat bots that continuously harvest and sell accrued rewards, putting constant selling pressure on the native token.
Conclusion
Cronje's work in the DeFi space cannot be overlooked by cryptocurrency users. His departure, however, does not determine Fantom's fate. Soon after Nell's tweet, Fantom Foundation CEO Michael Kong clarified that the project would continue to operate regardless of what happened. 
Kong emphasized in a series of tweets that Nell and Crone's involvement with the projects was coming to an end. Furthermore, the duo would delegate their responsibilities to existing teams.
Smart contracts on the blockchain power DeFi applications. These smart contracts are designed to be permissionless. As a result, even if the original developers are no longer involved, they can continue to function. As a result, we can expect to see a steady increase in investment in Fantom projects.