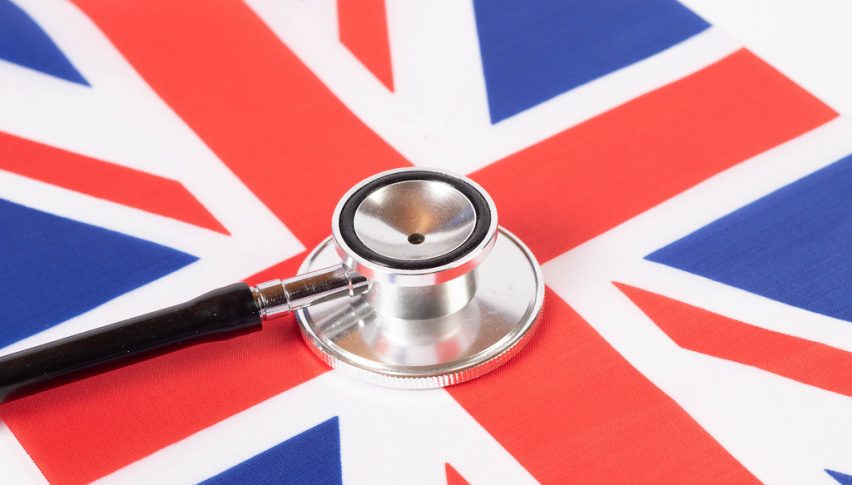 Turning Bearish on the GBP, As UK GDP Shrinks in Q2
Signs of the UK economy heading into a recession are piling up, as prices are hitting hard the UK consumer. Most economic indicators have slowed down considerably this year and the main sectors of the economy such as services, manufacturing and construction also fell in contraction in recent months. Today we saw the June GDP fall in contraction too, as well as the Q2 GDP.
The GBP reversed lower and it will likely turn bearish again now, although this also means that the Bank of England (BOE) will fall down with rate hikes, after raising them in every meeting since December last year, so this is a double-edged sword for GBP traders.
GBP/USD H4 Chart – Reversing Down After the UK Q2 GDP Report
Can moving averages hold as support for GBP/USD?
UK Q2 GDP Report
UK Q2 preliminary GDP -0.1% vs -0.2% expected
Q1 GDP was +0.8%
GDP YoY +2.9% vs +2.8% expected
Prior GDP YoY was +8.7%
Looking at the details, services output declined by 0.4% with the largest negative contribution coming from human health and social work activities, reflecting a reduction in COVID-19 activities. Household consumption declined by 0.2% with a positive contribution from net trade helping to offset things. Overall, Q2 GDP is seen 0.6% above its pre-pandemic levels i.e. Q4 2019.
The pound caught a light spike on the data from 1.2190 to 1.2215 upon release as the figures were better than anticipated but it still points to a contraction in the UK economy in Q2. I don't see that as being much comfort as it just pushes the recession narrative one step closer than the BOE forecast of early next year.
UK June GDP Report
UK June GDP -0.6% vs -1.3% expected
May GDP was +0.5%; revised to +0.4%
Services output -0.5% vs -1.1% expected
Prior services output was +0.4%
The drop in monthly GDP was largely driven by a fall in services with a decline in human health activities being the biggest contributor as test and trace activity reduced further and vaccinations continued to tail off, following the spring booster campaign. As of June, the monthly GDP is now estimated to be 0.9% above its pre-pandemic levels i.e. February 2020.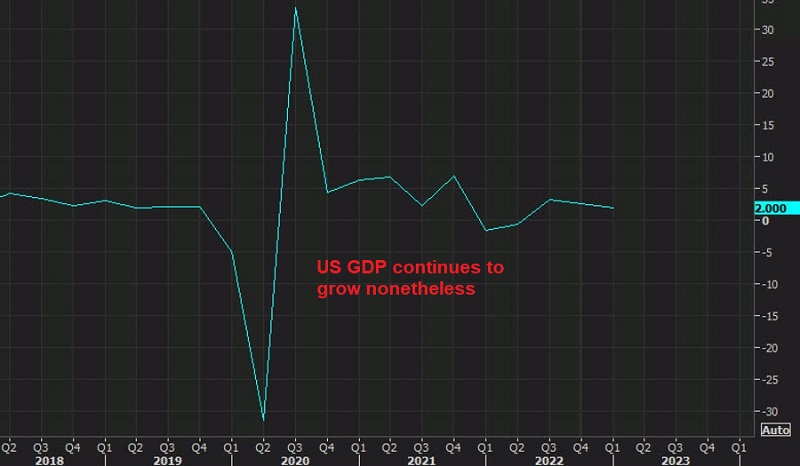 4 days ago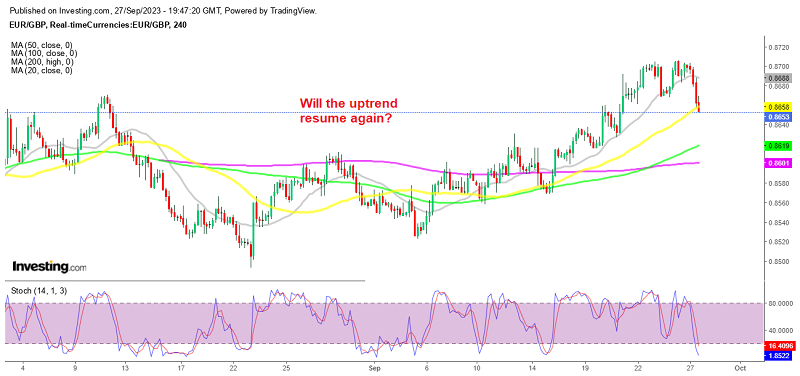 5 days ago