Eurozone Manufacturing Improves but Still Remains in Contraction
The economy of the Eurozone has decelerated a lot in recent months after the shortlived revival at the start of this year. The trade tariffs war turned the global economy softer and it continued throughout the year, but we saw a small relief at the beginning of this year as tensions declined.
But, the trade tensions escalated again, which returned the global economic weakness. Many sectors have fallen into stagnation and even contraction in different developed/big countries, but the most damaged sectors are the manufacturing and industrial sectors. The industrial production has been declining in most of the last several months in the Eurozone and in Germany, it has been declining most of the time since the beginning of 2018.
In February, the manufacturing sector fell into contraction in the Eurozone and in March it fell deeply. In Germany the contraction started in December last year for this sector and it has now dived into a deeper contraction than the whole of the Eurozone.
Now, both the Eurozone and the German manufacturing PMI stand at the lowest levels in decades, at 47.7 points for the Eurozone and 44.3 points for Germany. They were expected to increase slightly to 48.0 and 44.6 respectively, this month though and they did improve a bit, with the Eurozone figure ticking up to 47.8 points and German manufacturing PMI increasing to 45.4 points, but that still means contraction.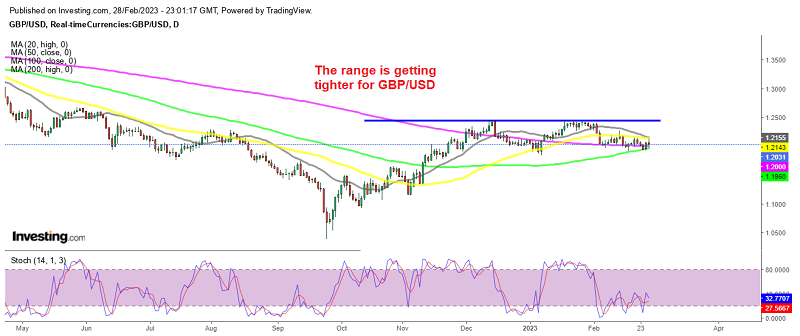 3 months ago
GBP/USD is testing the 200 daily SMA for the second time, which held for the second time last Friday
4 months ago
USD/CAD surged 150 pips higher today as the USD buyers returned, although it's the first trading day of 2023
5 months ago