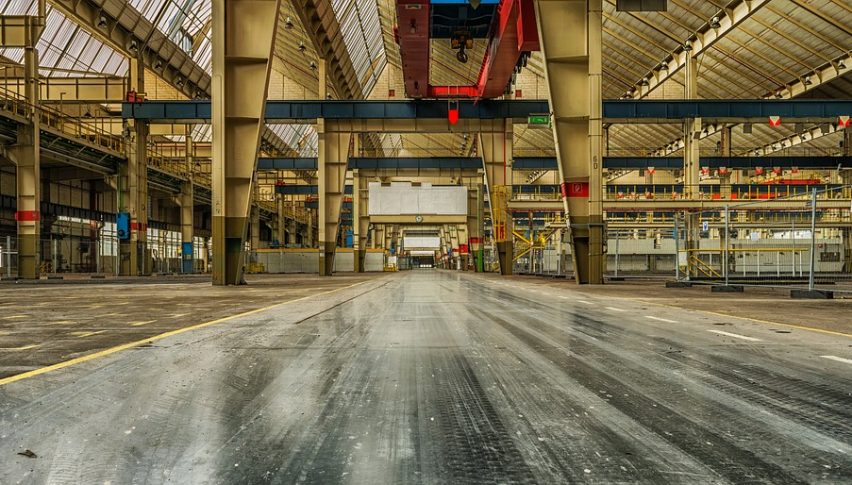 Japanese Factory Output Rises in February, Beats Expectations
Posted Tuesday, March 31, 2020 by
Arslan Butt
• 1 min read
As the coronavirus pandemic escalates and becomes a bigger cause for concern the world over, industrial output in Japan witnessed a weaker pace of growth during February when compared to the previous month. According to government data, factory output increased by 0.4% during February, reducing after the 1% gain seen in January.
However, the factory output rise was better than economists' forecast, which was for an increase of only 0.1%. The slightly better figures in February does not account for the impact of the coronavirus, which had not yet become a severe global issue during the month.
This is expected to change significantly during March, with factory output headed towards severe contraction by as much as 5.3%. On a positive note, however, factory output is expected to post a solid rebound during April, rising 7.5% higher, according to current expectations.
Meanwhile, retail sales rose by 1.7% during February in Japan, supported by higher demand for food and beverages by consumers who stayed at home to protect against the spread of the outbreak. However, sales across department stores remained anemic during this period.
After contracting by 7.1% in Q4 2019, owing to US-China trade tensions and the sales tax hike, Japan's economy is expected to experience a technical recession with another contraction expected in Q1 2020 due to the coronavirus pandemic.