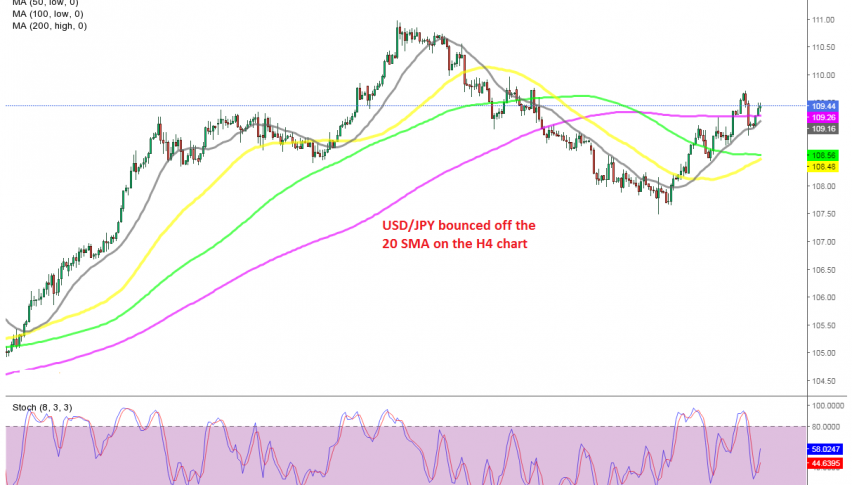 The 20 SMA Hold the Retreat in USD/JPY, Keeping It Bullish
USD/JPY was bearish last week, as the USD was declining. But the JPY gained the least against the Buck, suggesting that this pair would be the first one to make a reversal higher once the USD decline stopped.
That was exactly the case, as USD/JPY turned quite bullish this year, gaining more than 8 cents from the bottom, nearly erasing all of last year's losses. Other currencies declined against the USD earlier this year, but their loses were much smaller than the JPY.
This also confirms that the JPY is quite weak, among the weakest of the major currencies. The Bank of Japan (BOJ) didn't help the situation much when they pledged to keep the monetary stimulus programmes running and adding further if the situation required it.
So, USD/JPY climbed close to 111 last month but in the last week we saw a bearish reversal down, as the USD turned weaker again. The 20 SMA turned into resistance during the decline, but last week USD/JPY turned bullish again and now the 20 SMA has turned into support.
Yesterday we saw a dip down to that moving average, but it held once again and now the price has bounced back up. We lost that opportunity to go long on this pair, but will follow it to see if we can get another buying opportunity lower on another pullback down.