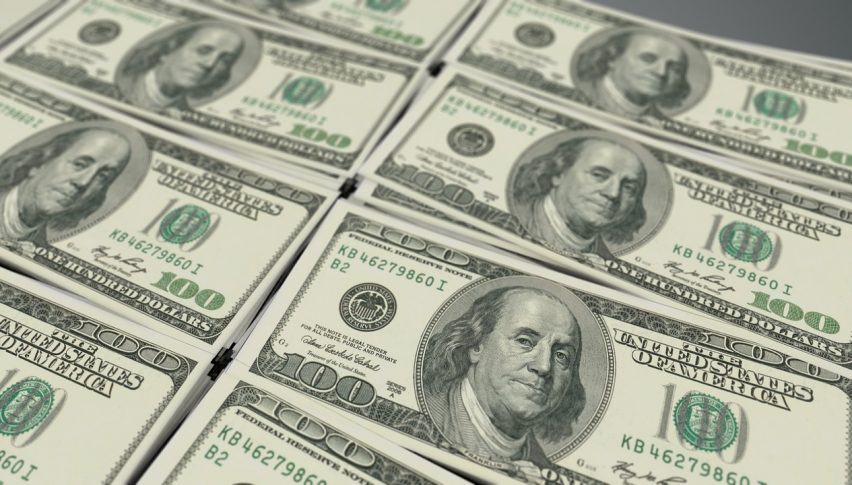 Markets on Thursday: Tariffs Can't stop the USD
Posted Wednesday, July 11, 2018 by
Rowan Crosby
• 1 min read
We were wondering how the USD would respond to more tariffs and the question was quickly answered. The Greenback charged higher and it was the commodity currencies that felt the heat.
Yesterday, the Trump Administration, announced the new additions to his initial tariffs. That meant another $200 billion worth of products in the firing line. In Asian trade, markets were spooked. But by the end of the US session it seems that the tide had turned.
Equity market were lower on the day, but it wasn't a bloodbath. Perhaps they have even priced this in to some extent as the SPX was down 0.7%, but off the lows of the day.
PPI came in a little strong, continuing the trend that we've been seeing across the board with the US economic data.
Interesting, Crude Oil saw a massive draw in inventories. But it wasn't enough to bolster oil as prices tumbled thanks to the tariff waivers.
And let's not forget the BOC hiked rates. Which was as expected in the end.
USD is Back
The resistance level at 95.00 is now thrust back into the spotlight. And to be fair I was not expecting that so soon.
If we can shake off the negative news and events then clearly we have underlying strength in this market.
So I'll be now watching 95.50 after we first take on 95.00.
I good CPI print on the back of a PPI beat, could well make this one fly to the upside. So I'll be watching this closely on Thursday.