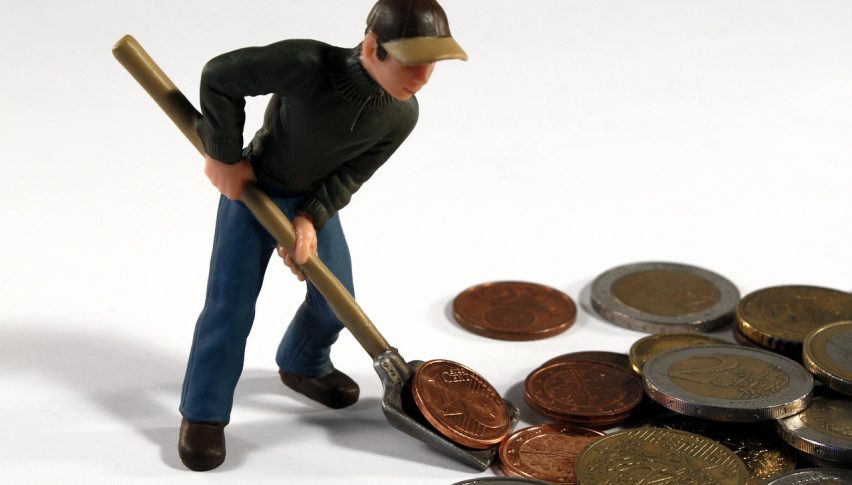 April 24 – Economic Events Outlook – US Consumer Confidence Awaited
Posted Tuesday, April 24, 2018 by
Arslan Butt
• 2 min read
The Greenback is the one currency to rule the overall market in the near-term. Speaking of economic events, the fundamental side is a bit light today as Australian and New Zealand banks will remain closed in the observance of Anzac Day. However, traders seem to be pricing in the U.S. consumer confidence and the BOJ's dovish policy sentiments.
Watchlist – Key Economic Events Today
Australian Dollar – AUD
CPI y/y – The Australian Bureau of Statistics released their country's Inflation figures at 1:30 (GMT). As my colleague Rowan explained in his update, AUD/USD is Breaking Down, the Australian inflation figures grew by 0.4% which is below the expectation of 0.5%. However, the trimmed CPI is 0.5% which is in line with expectations.
Eurozone – EUR
German Ifo Business Climate – Traders find this data very useful in order to predict the future economic conditions of the Eurozone. Let me explain why. Fellows, it's a survey of about 7K businesses which asks respondents to rate the relative level of current business conditions and expectations for the next 6 months.
As we know, agile businesses react quickly to economic conditions in order to survive in challenging environments. So, if today's business climate numbers beat the forecast, the single currency will remain in demand and people will love to invest in the DAX and CAC30. Likewise, a drop in business climate numbers may cause fear and demotivates investors to keep their money in European stock markets. I hope the concept is clear now. So, looking at the forecast, economists are expecting a drop in the business climate numbers from 103.2 to 102.7 points. The euro might continue to trade with a bearish bias today if this is the case.
U.S. Dollar – USD
CB Consumer Confidence – At 14:00 (GMT), the Conference Board Inc. will release figures on consumer confidence. Basically, it's a survey of about 5k households which asks respondents to rate the relative level of the current and future economic conditions including labor availability, business conditions, and the overall economic situation. The consumer confidence is projected to score 126 points vs. 127.7 in February. A drop in consumer confidence is never good for the dollar and stock indices.
That's pretty much it for today. It will be nice to trade the technical setups ahead of economic releases. Stay tuned to FX Leaders as some really exciting trade ideas are on the way. Good luck!