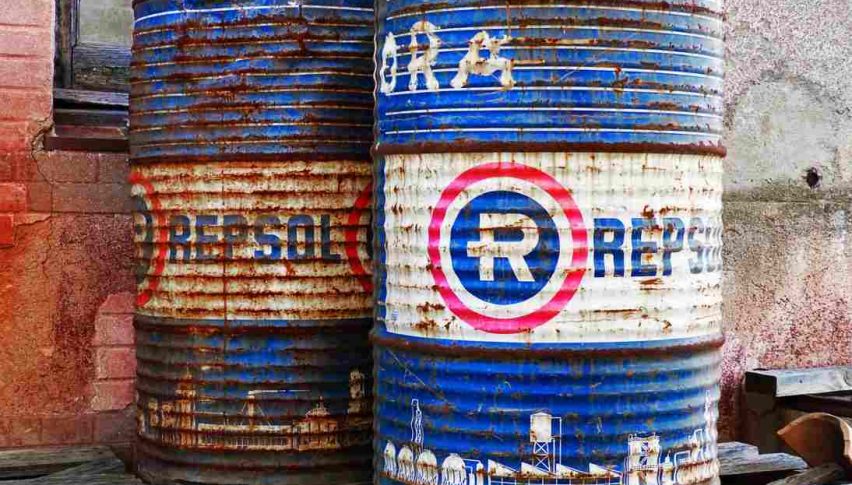 Scalping Plan For WTI Crude Oil Futures
Friday's session marked the end of the first trading week of August. It was an active one, featuring central bank decisions, trade war rhetoric, and whipsaw action in WTI crude oil. With a bit of luck, the coming week will bring the same type of dynamic.
September WTI crude oil futures put in a chaotic week in terms of price action. Following a Monday bull run above $70.00, the market sold off dramatically and tested an area of Fibonacci support ($66.81) on Thursday. Upon Friday's close, the week ended pretty much where it started — down a meek 14 ticks.
Weekly Highlights
Fundamentals played a key role in last week's trade of WTI crude, as they always do. Here are a few of last week's primary market drivers that influenced the global oil trade:
Inventories: Both the API and EIA stocks reports surprised analysts. Supplies came in on the positive side of the ledger, a trend that I expect to become more and more prevalent as the year wears on.
Trade War: Wednesday's announcement from the White House regarding the doubling of tariffs on China took tensions to a new level. The USD Index broke out to the bull and WTI crude was sent tumbling.
Rig Count: The Baker Hughes Rig Count came in negative Friday, showing a net loss of 2 North American rigs for the week. In addition, reports are hitting the wires that Canada's biggest producer is set to cut production. This is an interesting development, as it appears some of the players in North American shale may be getting ready for a downturn.
WTI Crude Oil Technicals
In an update from Friday, I broke down the tight session and alluded to a potential breakout for Monday in September WTI futures. Well, things stayed quiet into the close, creating an opportunity to play a break from Friday's range.
Breakout scalps are an affordable way to trade futures, as stops are small and profits can be fast. Below are both the bullish and bearish breakout scalping plans for the Monday session in September WTI crude oil futures:
Bullish Breakout: A buy entry from $69.25 is solid entry to the long. With a profit target of 8-12 ticks and max 12 tick stop loss, this trade is likely to produce immediately positive price action.
Bearish Breakout: A sell entry from $67.86 gives us a good shot to grab a few ticks on a test of the $67.75 handle. Using a profit target of 8 ticks and max stop of 10, this short is a positive way to ride the bearish wave toward $67.75.
When executing either of these plans, be sure to get your orders in the queue soon after the electronic open. This will help ensure you get a decent fill. Also, when either the bullish or bearish trade goes live, the other is void.
Bottom Line: The past several weeks have brought consolidation to the WTI markets. The area between $70.00 and $66.00 have seen the bulk of the action. It appears that a directional break is coming and it may be a significant one.
In the long-term, I carry a bearish bias toward crude oil. With the summer season being more than half over, we are likely to begin seeing lower demand. There is a good chance that the yearly highs are already in, but another test of these levels is possible. If we do see a bullish break, then an intermediate-term short from near $75.00 is a trade that the institutional money will take.
WTI crude oil is enjoying bullish moves as investors continue to look forward to China reopening its economy and easing back on its Zero
7 months ago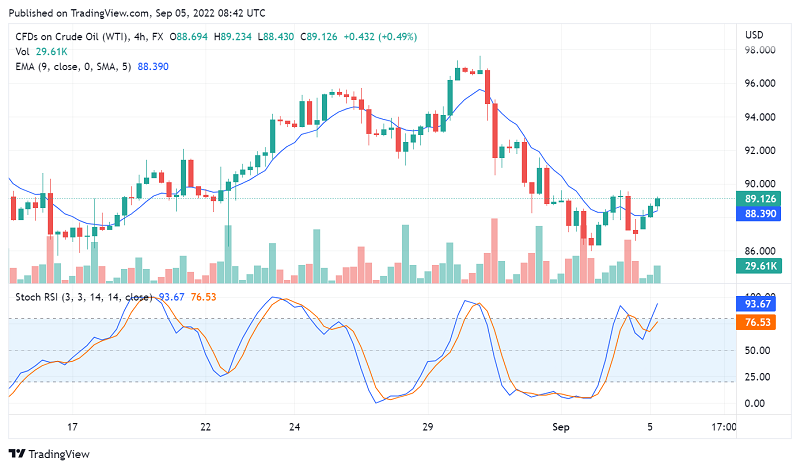 9 months ago