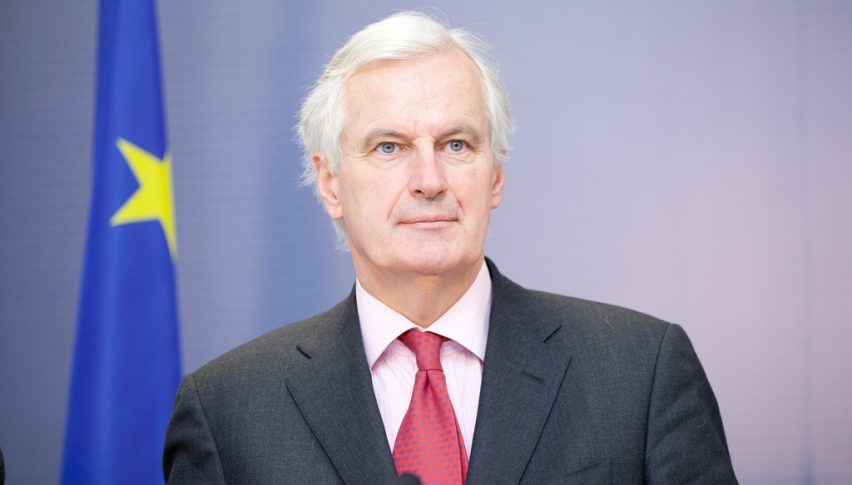 Breaking News: EU Wants a Brexit Deal, the GBP Surges
Just a while ago, the chief Brexit negotiator for the EU Michel Barnier made an unexpected comment on Brexit. He is speaking in Germany and said that the EU is ready to give Britain a trading deal unlike with any other third country.
That came as a bit of a surprise as the EU has been very consistent that the UK should offer an acceptable deal plan which the EU could then accept. But, the UK has failed to offer an acceptable plan for both sides and the EU hasn't backed down. This has pushed for a no Brexit scenario, so today's comments from Barnier came out of the blue.
The Brexit deal, if there is one, won't be all jolly good for both parties, but this is a game changer if the EU backs up Barnier's comments. Until a few minutes ago, the UK was heading for a no deal scenario, now, things looks a lot rosier.
So, the deal might still be difficult but these comments show that the EU wants a deal, it wants to continue doing business with the UK as usual, and that it is ready to negotiate. As I said, this might just be some smoke up in the air since the details are what matter and both sides have shown that the details are where they fall apart. But, it is a major piece of news and it is positive, unlike what we have heard recently.
The GBP is around 120 pips higher now and is still climbing. But, we will see how things progress. If we start seeing cracks again in negotiations, then this might be a good opportunity to sell GBP/USD. Although, I think that the climb might last for a few sessions or even a few days for GBP/USD before things become clearer.