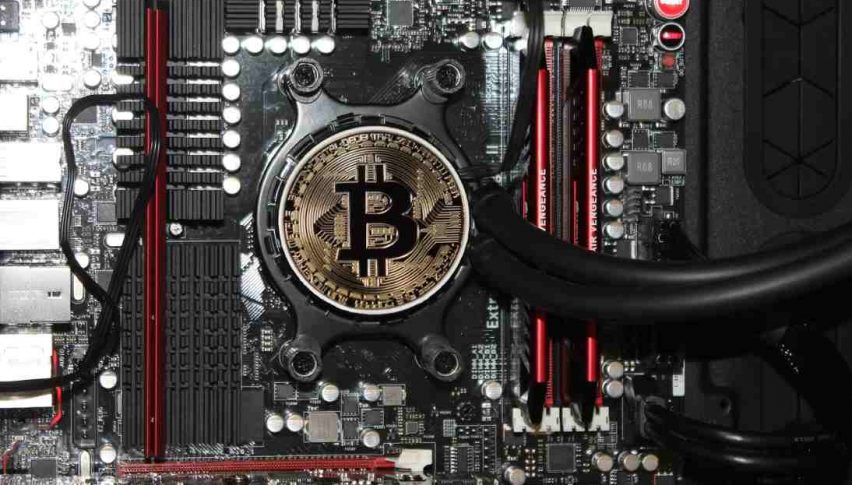 Cryptocurrencies Mount A Mid-October Rally
October has been an up and down month for cryptocurrencies. As investors await word from the U.S. Securities and Exchange Commission (SEC) on final approval of the first Bitcoin ETF, crypto values have been all over the map. At least for the last seven days of action, the bulls have had the upper hand.
The Weekly Performance For Cryptocurrencies Is Bullish…
Volatility has subsided in the recent cryptocurrency trade. The panic buying/selling of June and July has given way to an air of relative stability. Perhaps long-term investors are content with current valuations. Or, a more likely scenario, the markets are in a holding pattern ahead of the SEC's final decision on a Bitcoin ETF.
Here is a quick look at the seven-day metrics and key numbers for the leading cryptocurrencies:
Coin                                 Gain      Key Number
Bitcoin (BTC)                     4.5%          $6500
Bitcoin Cash (BCH)          2.8%           $450
Ethereum (ETH)               5.9%           $200
Litecoin (LTC)                   3.2%             $50
In total, it has been a strong week for cryptos. Bitcoin has sustained trade above $6250, a short-term bullish signal for the entire asset class. The leading altcoins are showing low levels of volatility, an especially rare sight for Bitcoin Cash.
Overview
Talk of the SEC approving the first BTC ETF has dominated the cryptocurrency dialogue since May. If given the ok, a formal ETF offering will further legitimize not only BTC, but the entire asset class. In many ways, it may be the biggest thing to hit cryptos since last December's bull run.
In a similar vein, the CME is reporting that Q3 traded volumes of BTC futures are up 43% quarter-over-quarter. This is good news for crypto bulls, in that growing volumes and interest may prompt other similar contracts to be launched in the future.
At the end of the day, the financial mainstream adopting cryptos will serve to boost value. Increasing traded volumes of standardized BTC futures show that this is beginning to happen.