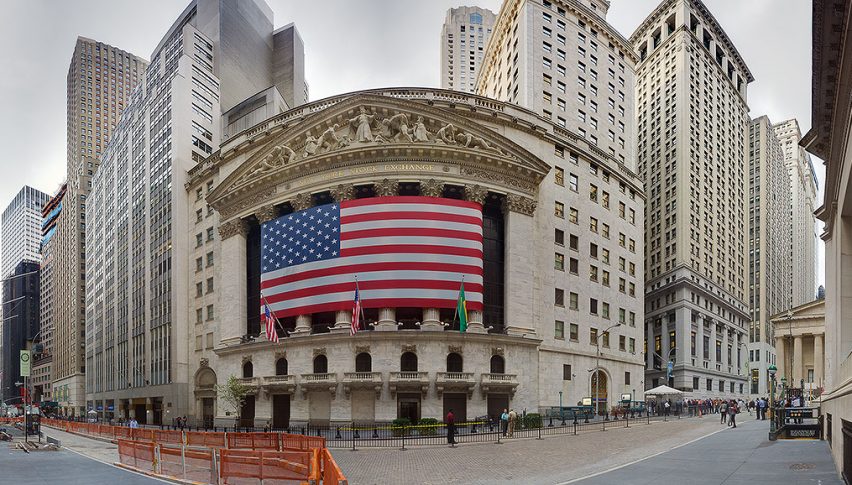 U.S. Indices Rally On The Open
It has been a strong open for the U.S. indices, with values running to the green. The DJIA (+220) led the charge for U.S. stocks as the opening bell rang, re-establishing trade above 25000. Sentiment is currently positive, with concerns over the ongoing trade war and potential government shutdown fading for the moment.
Today features a wide-open economic calendar for the U.S. session. There are only a few peripheral metrics out today, and the Redbook Index (February 1) is the primary figure. Redbook fell on both a monthly (-1.8%) and yearly (4.6%) basis for early February, suggesting weakness in the retail sector.
U.S. Indices Back In The Green
The March E-mini S&P 500 SPX has continued its rally after a very tight previous four sessions. Price has broken above Monday's high and is plodding toward the upper extreme of December.
Overview: Aside from the December High (2819.00), there aren't a whole lot of topside resistance levels in view. As of now, it appears probable that the S&P 500 will continue to move north in concert with the prevailing trend.
News from Beijing regarding this week's trade negotiations between China and the United States has been limited. However, reports are surfacing that a Trump/Xi summit is being scheduled for sometime in March. In the event that the two leaders decide to meet, it may be taken as a signal of progress and pending resolution. For the moment, stock traders are taking an optimistic view toward the negotiations and bids are hitting the U.S. indices.