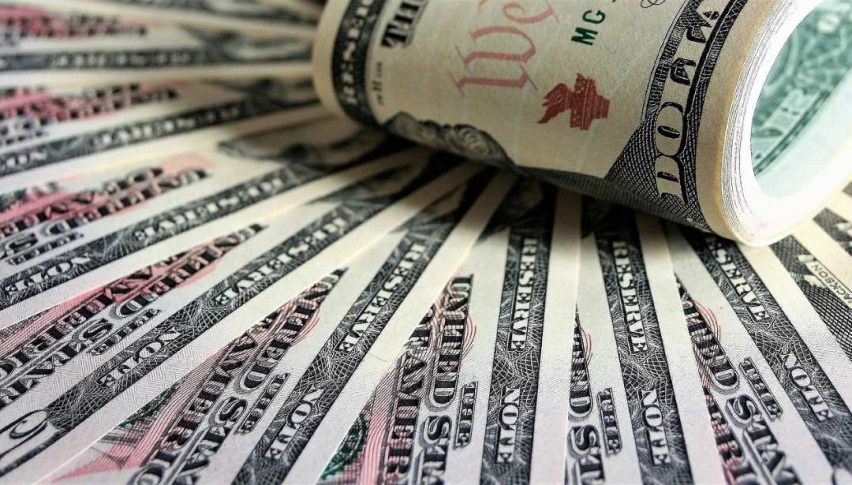 FOMC Minutes Preview
Posted Wednesday, February 20, 2019 by
Shain Vernier
• 2 min read
With about two hours to go until the FOMC Minutes are released to the public, the stock and currency markets remain quiet. However, there has been some big action in commodities. April WTI crude oil futures have put in a strong rally above $57.00 and April GOLD is testing the $1350.0 level. The result has been bullish for the commodity dollars, with the CAD and AUD posting nice gains on the session.
Later today, Brexit will once again dominate the headlines as U.K. PM Theresa May and E.U. head Jean-Claude Juncker are scheduled to meet. Amendments to the standing Brexit agreement-in-principle are to be hammered out and forex players will be watching the developments intently. The U.K.'s departure date from the E.U. is rapidly approaching ― any significant news in this arena is likely to send the GBP/USD and EUR/USD directional.
FOMC Minutes: Expectations And Key Points
The January meeting of the FED was a pivotal time for U.S. monetary policy. The holiday season equities markets chaos had subsided and stocks were performing well. A government shutdown was dominating headlines as the deepening political divide in Washington D.C. took center stage. So, the FED did the only thing that it could ― go dovish.
At 2:00 PM EST, the FOMC Minutes will hit newswires and an anxious market will digest the information. Here are a few things to look for in today's FOMC Minutes:
Accommodative Language: Words such as "flexible" and "patient" will continue to be used to define the FED's current policy.
Modest Economic Outlook: The U.S. government shutdown and negative impact on Q1 GDP is likely to be addressed. 
Inflation: Inflation will be referred to as being "near the [FED's] long-term 2% target."
In addition to these three points, be on the lookout for suggestions that near-term policy decisions are going to be based on evolving data and market conditions.
Bottom Line: I expect today's FOMC Minutes to fully illustrate the 180-degree shift in policy from last September's meeting. If we see anything else but a definitively dovish tone, then the USD is very likely to quickly regain this week's losses against the global majors.