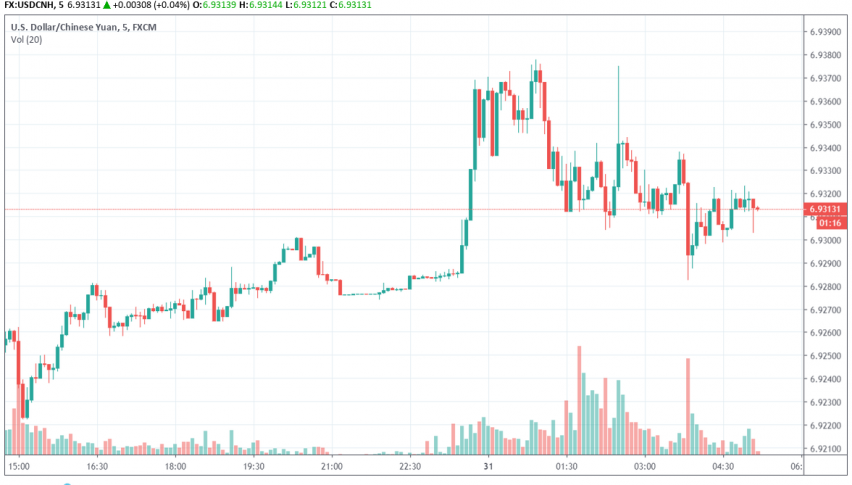 Why Should a Weaker Chinese Yuan Worry Markets?
Posted Friday, May 31, 2019 by
Arslan Butt
• 1 min read
As the trade between US and China intensifies, USD/CNH is inching its way closer to the psychological 7.00 level. Investors are worried about whether this pair will breach the level. Here's why this is a concern.
If the yuan breaches the 7.00 level, it could lead to rising economic costs for China and its companies. One of the issues between US and China center around how China is allegedly intervening to keep the yuan lower. Depreciating its currency makes Chinese exports more attractive and gives China an edge in international trade.
However, if the yuan weakens any further, it would affect investor confidence causing them to move money out of Chinese markets and into more stable economies. A slide in yuan's value can also affect international acceptance of the currency.
Furthermore, if the Chinese yuan continues to weaken, this could adversely impact other Asian currencies as well, consequently increasing debt servicing costs for US dollar-denominated bonds.
At the time of writing, USD/CNH is trading at 6.93.