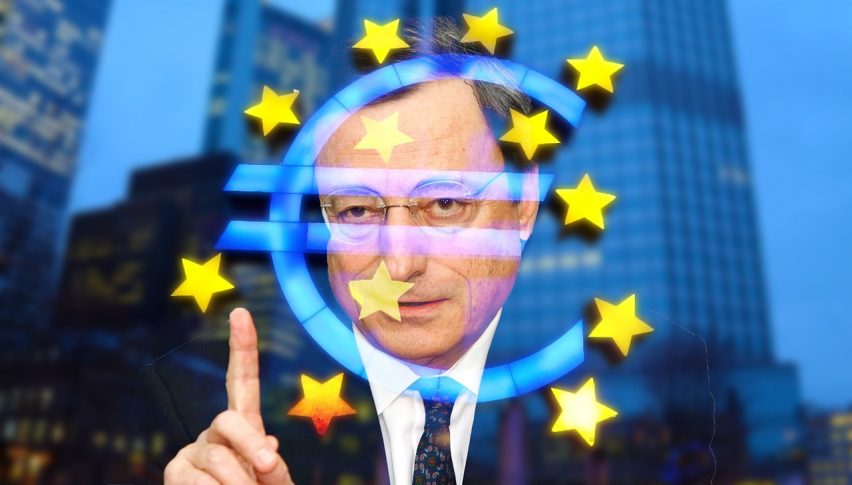 Is Mario Draghi a Lame Duck?
Ahead of the ECB Interest Rate decision, more and more questions are starting to be asked as to what exactly President Mario Draghi is going to be able to do to boost the lagging Eurozone economy.
Of course, the ECB has thrown everything it can at the issues of growth for a number of years now including cutting interest rates to virtually zero and unloading a huge yet unsuccessful QE program.
The issue that Dragio faces now is that he is effectively out of bullets at a time when he needs them most.
His problems are also getting compounded by the fact that the FOMC is now trying its best to be dovish and is opening the door to some short-term rate cuts if it is required. The move has clearly weighed on the USD, which in turn is propping up the EUR/USD.
Recently when the Euro was testing the lows, I suspect it would have been Draghi who would have been the biggest cheerleader for a fall. Instead, we saw a huge spike and price back testing the 1.1300 level. A weak EUR/USD would at least help boost the value of exports and lift GDP.
The only thing we can likely expect from the ECB is possibly further details of their new Targeted Long Term Refinancing Operation. Any more details on forward guidance I would expect to be along the same lines as we've already heard. Rates low for the remainder of the year and possibly longer.
With Draghi exiting his position later this year, there almost appears as if he has nothing he can really do but bide his time in hopes of a turnaround.
In the meantime, he will be waiting and watching the Greenback very closely and hoping the FOMC won't be cutting rates anytime soon.