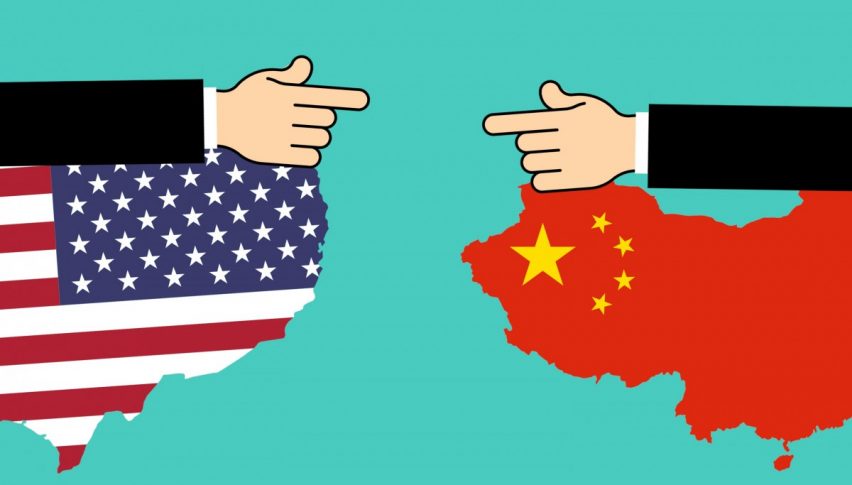 US-China Trade War Back in Focus After Mexico
Posted Monday, June 10, 2019 by
Arslan Butt
• 1 min read
After Trump put off tariffs on Mexico indefinitely, giving financial markets a much needed breather from all that trade tension that has been building up, he's now turned his focus back to China, again.
Although the next move in the tariff war isn't expected until after the G20 summit taking place in Japan later this month, Trump remains optimistic that China is willing to restart negotiations before he decides on imposing a new round of tariffs. The next set of tariffs could be on $325 billion worth of Chinese imports.
According to Treasury Secretary, Steve Mnuchin, "I believe if China is willing to move forward on the terms that we were discussing, we'll have an agreement. If they're not, we will proceed with tariffs."
After months of negotiations which seemed to be headed in the right direction, talks fell apart abruptly after the US alleged that China went back on key issues, including forced technology transfers.