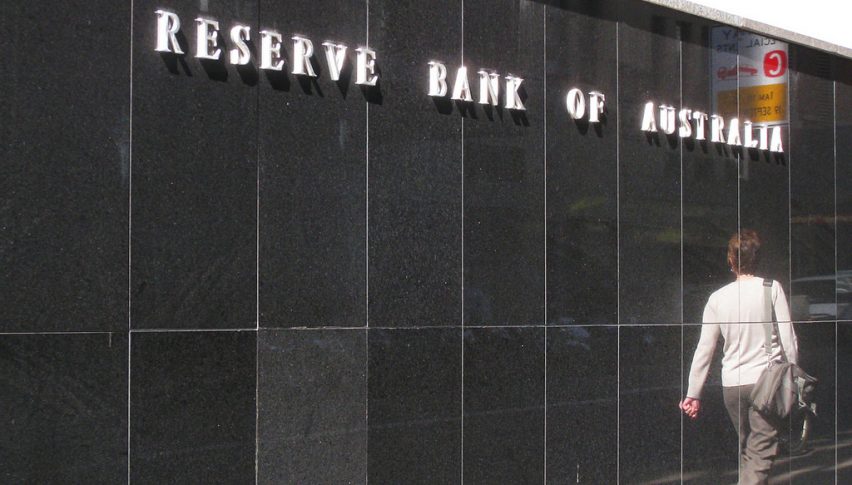 The AUD/USD Reclaims 70c Ahead of the RBA
Despite what the RBA is trying to tell us, the Aussie has been on a steep accent this week.
Price is now back at the 0.7000 level as we move into what shapes as a huge week for the AUD/USD. The RBA is set to meet next week and there are varying opinions as to whether we will see a cut.
The smart money is telling us that we will be getting two cuts this year, taking the cash rate to 1.0% or even below that. Of course, at the last meeting, the RBA cut rates for the first time in many years.
There have been a number of calls with the most recent being from Bridgewater founder Ray Dalio, that Australia risks a short-term asset bubble if rates continue to drop.
Investors starved of yield will be looking to dump their money into things like property, of high dividend stocks as the yield they are getting at the bank is now likely below that of inflation, making it a losing proposition.
Markets are pricing in a 72% chance of a 0.25 bp rate cut to 1.0% when the central bank meets on Tuesday. The last consecutive rate cut was in 2012.
This weekends meeting of the G20, particularly that of the US-China talks, will now hold even more significance as the uncertainty in global markets has been a big factor in the decision making of many central banks recently.
Key Levels
Technically, the 0.7000 level looks like it is a huge barrier to break. With 1-2 rate cuts ahead this year and a strong chance of one of those cuts being next week, the Aussie seems overpriced.
That said, the FOMC is following a similar path.
If you recall, when the RBA cut last time, the move had been so telegraphed that the AUD/USD actually rallied. We also already have a big short base going in, as we did last time around.
Bottom Line: All the major players are expecting a cut this coming week, the question is really who is most dovish at the moment – the RBA or FOMC?