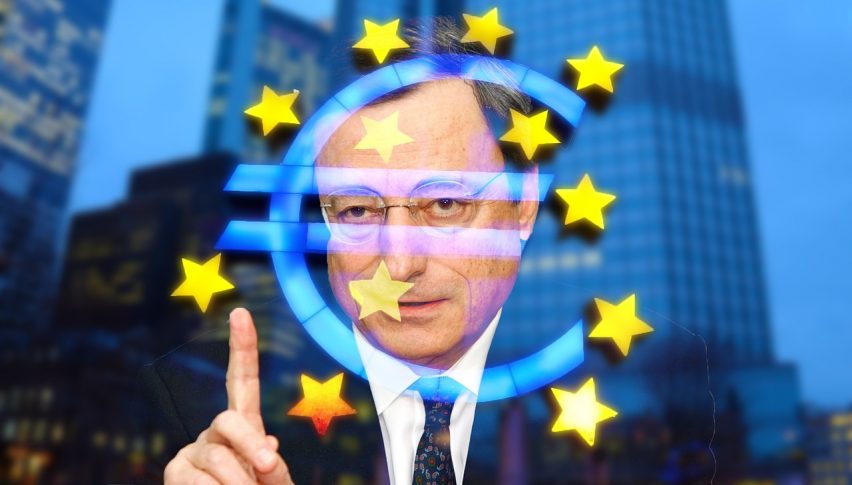 Could the ECB Actually Cut Rates this Week?
While all the attention at the moment is on the FOMC and their interest rates movements, it could well be the ECB that is poised to shock the markets.
Of course, this week Mario Draghi and the ECB meet to discuss the interest rate decision at their monthly policy meeting. All the noise from a now dovish FOMC has helped markets mentally prepare for possible rate cuts in Europe and it appears markets are starting to take notice.
The chance of the ECB cutting rates has actually jumped to above 50%. As it stands the odds of the ECB reducing its deposit rates from -0.4% to -0.5% was only 10% a few months ago. But that has now jumped to more than a 50/50 chance. We all know that Draghi is a dove and is prepared to act and this type of move could be his one final action before leaving the top job.
The odds are still very much in favour of nothing new changing this week, but it will very very interesting to hear what type of guidance Draghi and the ECB are prepared to outline. We are expecting something to give in 2019, so it is just a matter of what that might be.
With rates already low and one failed QE program under their belt, there aren't too many levers left for the ECB to pull. In fact, the reason they might want to at least give some more dovish guidance would be to see the EUR/USD continue to weaken.
As we know, a weak currency really does help boost the economy and with the FOMC turning dovish, the Eurozone could be the big loser in the short term.
Key Levels
So for this month, the EUR/USD has been trapped in a bit of a holding pattern, between the 1.1280 and 1.1200 levels. The back and forth we've seen in the USD has been the major driver, but ultimately we have not been able to move in either direction.
Above that, 1.1300 would also provide plenty of resistance so at this stage hunting for shorts beneath that level looks like a solid plan.
If price does break that support level below, there is not really all that much standing in the way of a fall to 1.1100 or slightly above that point. However, the USD would likely need to push higher for us to see a breakdown like that. But if we do get some dovish guidance, that might be the clear target level.
Bottom Line: I still remain bearish on the EUR/USD and further dovish guidance might just help.