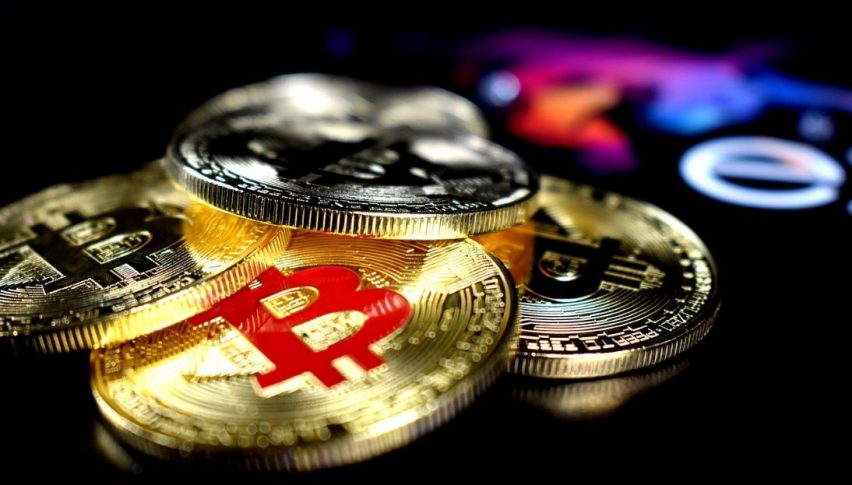 Bitcoin Is Now Looking Up At $10,000
July has been a rough month for Bitcoin (BTC) bulls, as values have dropped more than 28% from June's highs near $14,000. For the time being, the key market driver of Bitcoin's correction continues to be the scrutiny of Facebook's Libra. Recent media buzz has many of Libra's 28 stated partners backing off of involvement. The largest has been Visa, who has publicly claimed that they, as well as the other partners, have yet to "officially" join.
The sudden rollback in optimism over Libra has brought crypto bears front-and-center to the Bitcoin market. In addition to Libra fallout, the U.S. Senate Banking Committee has scheduled a regulatory hearing regarding cryptos and the blockchain for next week. 
As a general rule, government regulation does not bode well for Bitcoin. One has to wonder if $10,000 is now set to be intermediate-term resistance instead of support.
Bitcoin Is Once Again Looking Up At $10,000
For the second time in as many months, $10,000 is turning out to be a key battleground in the Bitcoin market. July BTC futures certainly exhibit a sensitivity to the level, with participation spiking in its immediate vicinity.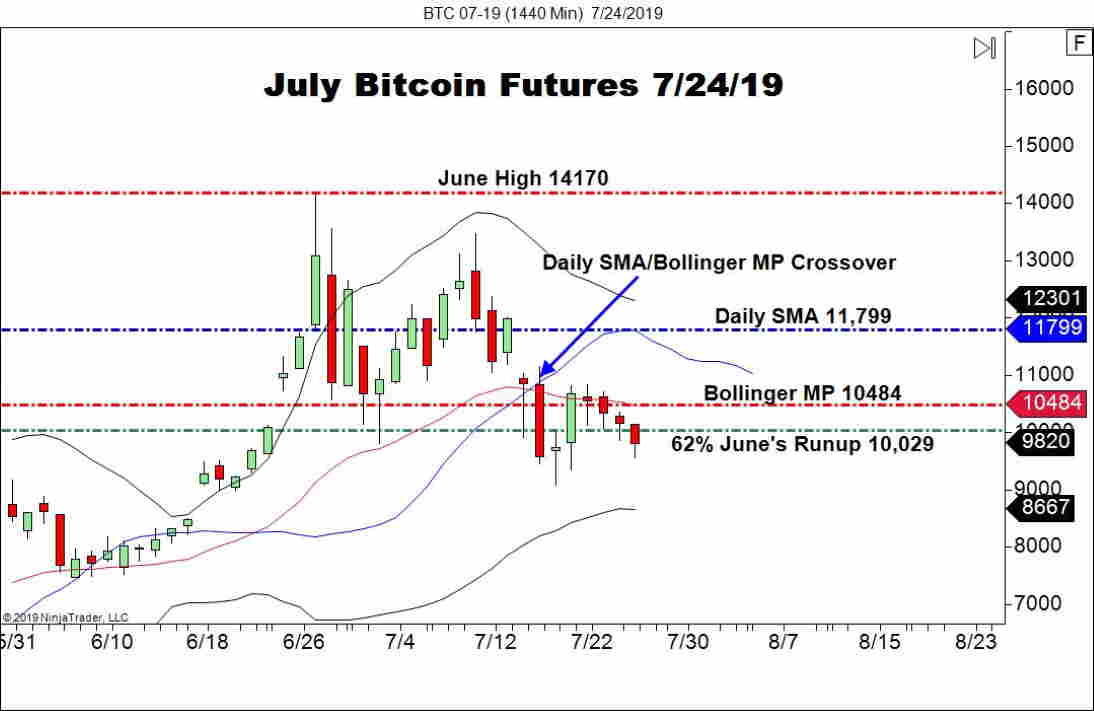 Overview: Perhaps the biggest level for July BTC is the 62% Retracement of June's range (10,029). This is a key technical area, as it coincides with $10,000 and has previously acted as support. The read on BTC is relatively straightforward: if price is above $10,000 it is a good idea to respect the upside; if below, a plunge to $7500 becomes more probable.
Ultimately, the launch of Facebook's Libra and pending Senatorial regulation will be the deciding factor in 2019's Bitcoin market. Cryptos have always been about mainstream adoption ― if Libra is a success, BTC and other leading coins will be in a position to benefit indirectly.