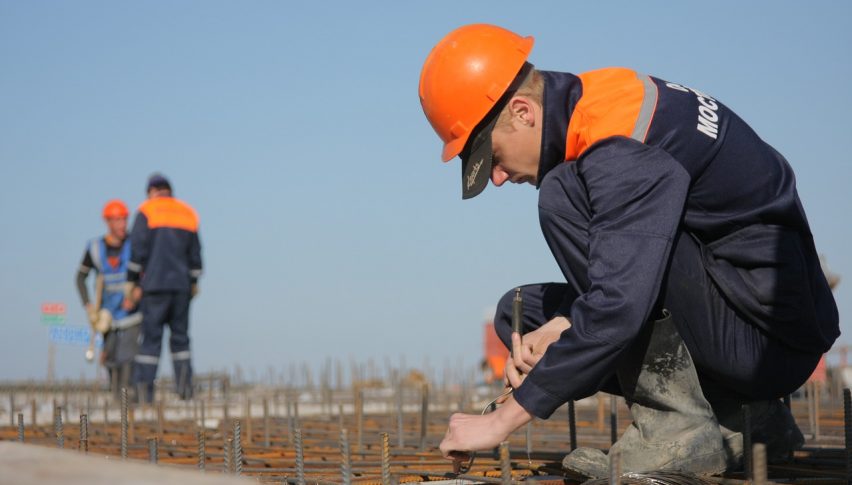 Forex Signals Brief for Aug 2: Jobs Report to Round Out a Huge Week
I think it's fair to say that this has been a huge week on financial markets. We've seen the FOMC come out and cut interest rates, more US-China trade war battles and now we head into a massive US non-farm payroll report.
It has been a whirlwind few days for markets across the board and many are seeing huge whipsaws. While the more hawkish FOMC might have surprised a few, not many were expecting the US President to come and hit China with another round of tariffs. The news sent GOLD and other safe-havens spiking, while the SPX was under all sorts of pressure.
The question for traders today is what will the jobs report mean for markets? Now that the FOMC has taken a more hawkish tone, a weak number might not mean as much as it did only days ago.
There are a fair few positive signs for the US economy, despite yesterday's less than impressive manufacturing number. However, it should be remembered that ultimately, more tariffs are a drag on the US economy as well as China as they are effectively ramping up the prices of products in the US. This will hurt retailers in particular and in turn cost jobs.
So with all that in mind, the US will want to see a solid result on the headline non-farm payroll number. It is currently slated to be 164K new jobs for the month. This was roughly what we saw from the ADP number earlier in the week as well.
If it does miss to the downside, then we might get some more safe-havens flows and both the USD and equities will likely be very soft, headed into the weekend.
Forex Signal Update
The FX Leaders Team finished with 4 wins from 5 signals and did a great job of managing the increased volatility. 
EUR/USD – Active Signal
The EUR/USD has been weak over the last few sessions and since cracking the 1.1125 level has been a prime candidate for a short. There was a fair bit of whip yesterday, for obvious reasons, and the falling USD hurt this signal a bit. We've seen a bit of a retrace here this morning and we are still hopeful of going with the longer-term breakout.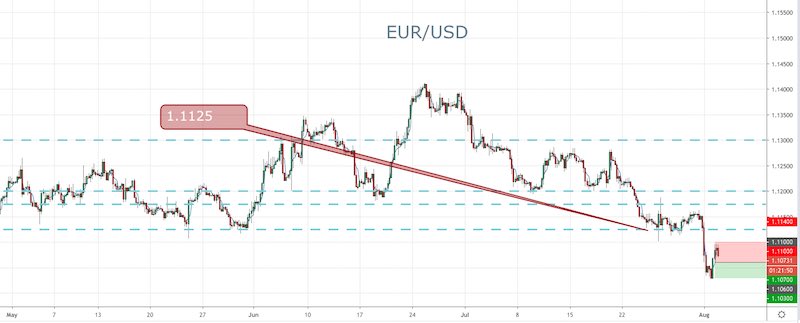 Gold – Pending Signal
GOLD has been one of the key trades in the last 24 hours as the tariff news sent the price of the yellow metal soaring as high as $1450. However, price has quickly retraced. So far we have seen resistance at $1440 and with that in mind, we might try and look for another short, if it can hold below that point today.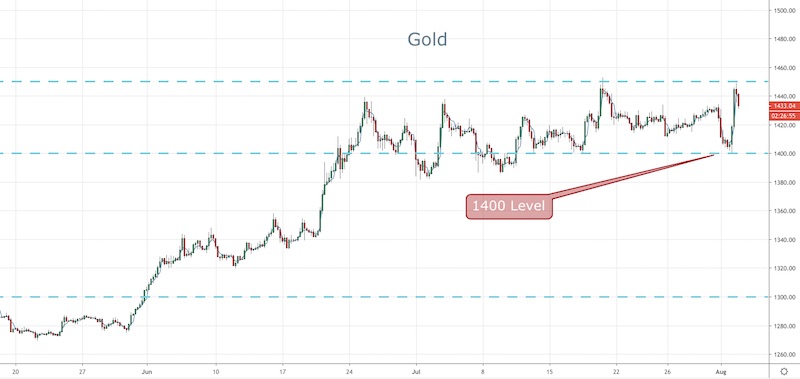 Cryptocurrency Update
Amongst all the action of the last few days, BTC has been forgotten about to some degree. But it should certainly be gaining a bit of attention as it appears the bulls have reclaimed the $10,000 level and price looks like it wants to keep going.
Yesterday I mentioned that I wanted to see $10,225 hold. At the time of writing, price has moved through that level and is around $10,350. So in truth, Bitcoin has done all I have asked of it.
So while risk to the downside does remain high at the moment, there is an opportunity to look for a long position here. I would caution traders to be a little nervous taking this trade into the weekend given the current regulatory environment. As we know, anything can happen with Bitcoin in a matter of minutes, let alone an entire weekend.