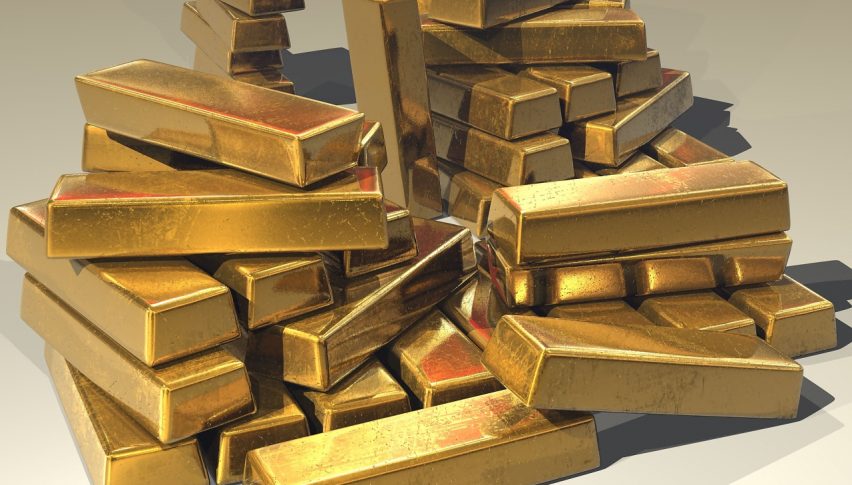 Gold Breakout Continues: Can $1500 Hold?
Posted Thursday, August 8, 2019 by
Rowan Crosby
• 2 min read
The fear in the air at the moment is palpable and the yellow metal has been one of the big beneficiaries.
GOLD has broken through the key $1450 level and is now sitting right on $1500. The question we need to ask is whether this level can hold up given how overextended price is.
In reality, we know that commodities trend. That is really what we've seen since the breakout. However, the fact that we haven't seen a move like this to these levels means that the move might not hold the first time.
There is every chance price can pull back a touch and consolidate.
The fundamentals at the moment are supportive though:
FOMC taking a dovish turn and cutting rates, despite a somewhat more hawkish outlook.
US-China trade wars ramping up with both new tariffs on China and US ag exports getting squashed.
The Yuan seeing big devaluations against the USD.
US 10-year bond yields getting hit hard as money flows into the safety of fixed income.
As we can see, there is a strong bull case for gold at the moment. Looking at the levels, we haven't been trading this high in many years.
In fact, we have to look all the way back to February in 2013, to find the last time we traded here. What happened then was the gold was on the slide and it fell very sharply form $1600, through $1500.
So what that tells us now is that there is very little by way of resistance overhead at the moment. Price seeks out areas of high volume and because there isn't much volume between current levels, the door really is open for a big move higher.
So all we need to see is price hold $1500 and that has the potential to really open the door to a big move higher.