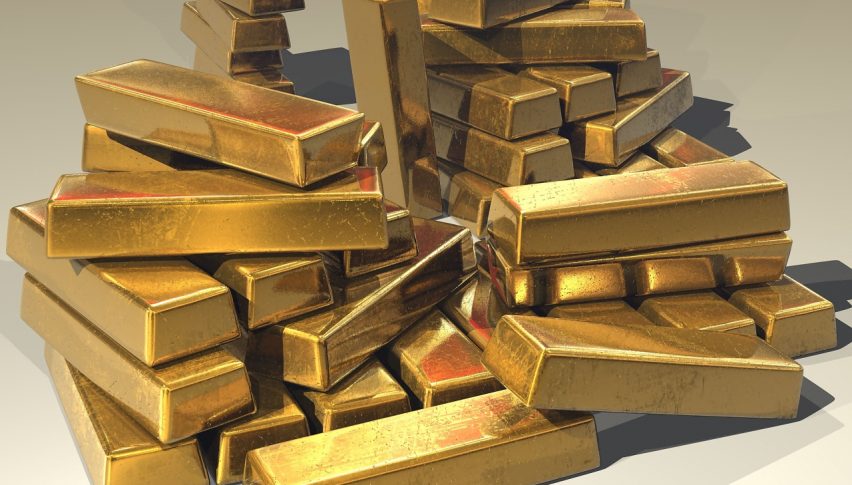 Key Gold Levels Ahead of Powell
Gold remains strongly in favour of the bulls at the moment and that will remain the key play here, as long as the market feels the Fed is still dovish.
As we await Fed boss Jerome Powell's speech at the annual Jackson Hole symposium, traders are ready to hit GOLD hard should expectations differ from what we've been hearing.
The suggestion is that we are all set for another rate cut in September with the only point of conjecture being just how much that will be.
This is clearly dovish and helping to underpin Gold's rise, if it looks like we are taking a bit more of a hawkish stance, there is some downside risk here.
That means the best indicator today might be the major levels.
Of course, the one to watch is $1500, however, price is really gyrating around that point. The two areas of interest are the highs and the lows.
The highs sit at $1525 or thereabouts. That is a fair way off today but we can't be sure of what Powell with throw out. A break of the highs is extremely bullish for gold based on the technicals alone.
To the downside, we have $1495, which is already semi-support. This would be the first level to watch for an extended breakout move.
Beneath that we have $1480, which was a spike low. That would be the first target should the current level fall. If it drops too then lookout.
These are obviously extreme's at the moment, but it is worth brainstorming what might happen should Powell either disappoint or deliver above and beyond expectations.