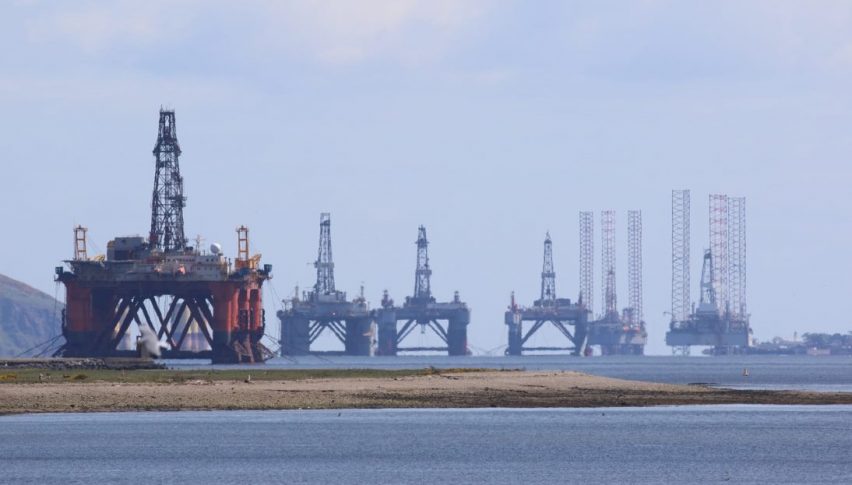 WTI In Rotation Near $55.00
Friday brought a considerable sell-off in October WTI crude oil futures. Prices fell by more than $1.50 per barrel as the bears took control of the last trading day in August. Today's holiday-shortened session hasn't been nearly as dramatic amid low volumes and modest participation.
For the time being, $55.00 continues to be a monster in the WTI market. However, there may be a directional move on the horizon. With the peak demand of summer in the Northern Hemisphere dwindling, a trend of growing supply is very likely to develop in the near future. If WTI can't manage a bullish run toward $60.00 this week, prices will be in a position to fall from current levels by mid-September.
October WTI Crude Oil: Technical Outlook
Traded volumes are light today, just under 200,000 for the session. With the early close a little over an hour away, crude oil has a good shot of settling between $54.50 and $55.00.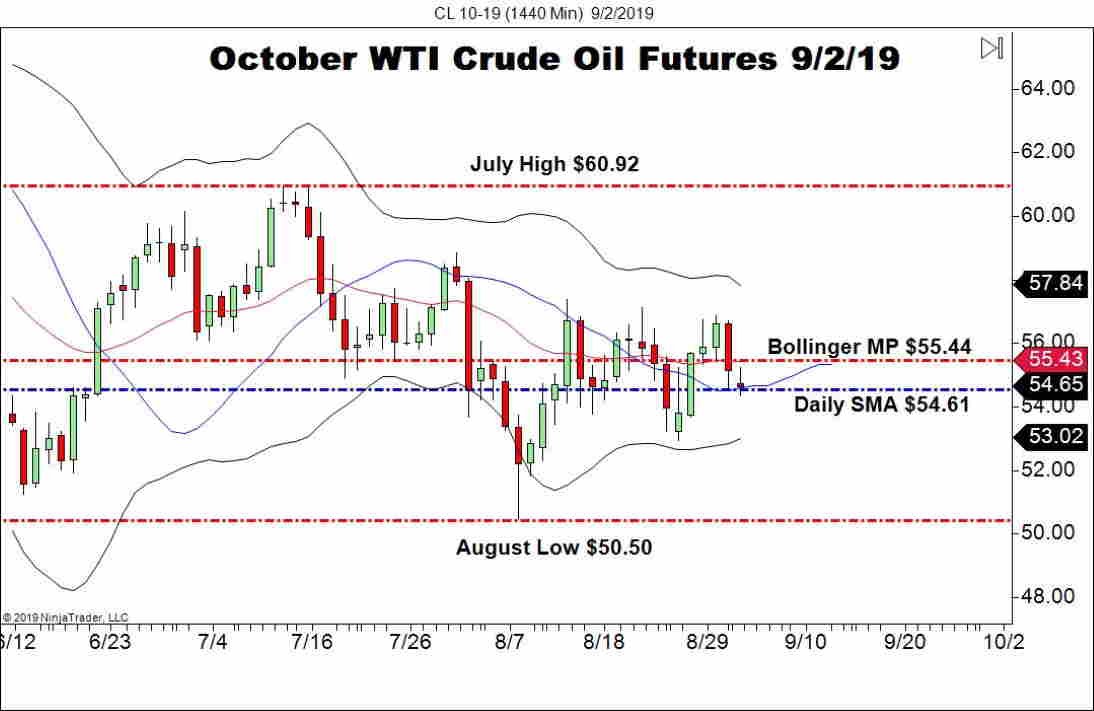 Overview: At this juncture, October WTI crude is trading in a noncommittal technical zone. Prices continue to reside in the area of $55.00, between the Bollinger MP and Daily SMA. This is a strong signal of market compression and suggests that a move is setting up for the near future. 
Once again, inventories are going to play a huge role in this week's oil trade. Last Tuesday and Wednesday brought extremely negative EIA and API figures. If this trend continues, crude oil will be primed to hold the line above $55.00 at least until the weekly close.