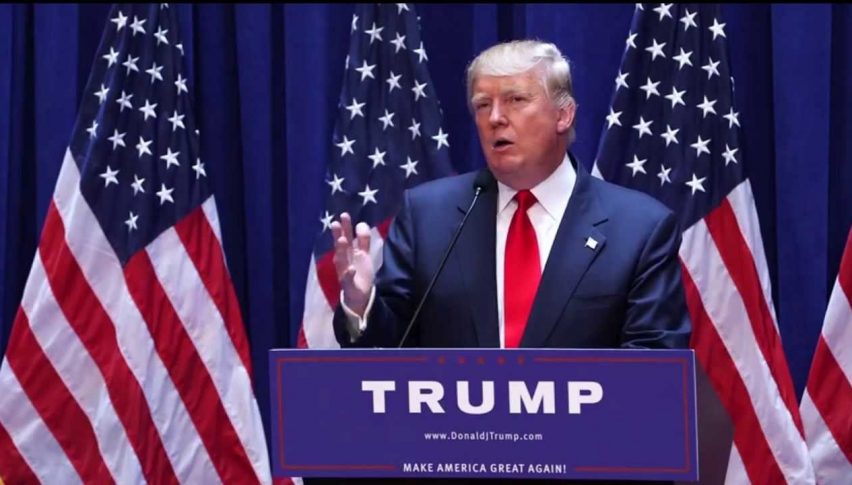 U.S. Stocks Patiently Awaiting Stimulus
Once again, negotiations over COVID-19 stimulus are dominating U.S. stock market sentiment. At the halfway point of the Wall Street session, the DJIA DOW (-85), S&P 500 SPX (-15), and NASDAQ (-45) are hovering near flat. Statements from Congressional leadership suggest that a deal will come in the next 48-hours or not until after the election.
To say that COVID-19 stimulus package number two has been "fiercely contested" is an understatement. A Sunday tweet from Speaker of the House Nancy Pelosi sums up the Democrat's position:
"The Trump Administration must negotiate in good faith. They told us they would put a light touch on our most recent proposal for testing & tracing. Instead, they took a chainsaw to the proposal, cutting more than half our proposal."
Pelosi's comments are in reference to the earlier $2.2 trillion Democrat plan that gained approval in the House of Representatives. In an attempt to put pressure on Republican leadership, Pelosi placed a 48-hour deadline on negotiations.
Ultimately, Pelosi's deadline doesn't mean much. If Congressional leadership can craft a deal, then it will likely be quickly signed into law by President Trump. If not, more haggling will be in the cards ahead of 1 January 2021. At this point, the markets expect some form of stimulus ― the only real question is when.
Stimulus Up In The Air, NASDAQ Enters Rotation
At press time, December E-mini NASDAQ futures are in danger of posting a fifth-straight losing session. The weakness has come amid the stimulus standoff on Capitol Hill.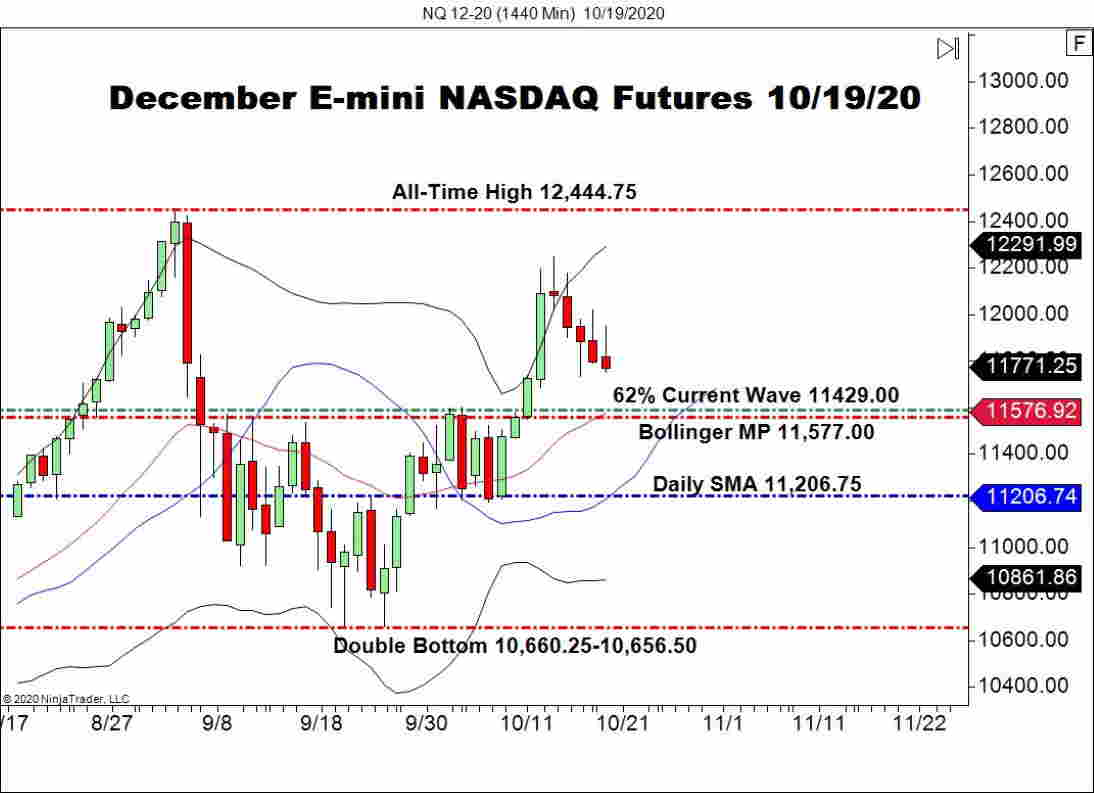 Here are the key levels to watch as the week progresses:
Resistance(1): All-Time High, 12,444.75

Support(1): 62% Current Wave, 11,429.00
Overview: Right now, the muted action in U.S. stocks is all about the passage of a second stimulus package. If a sweeping agreement does come to pass in the next day or two, be ready for the American equities indices to mount serious charges at fresh all-time highs.