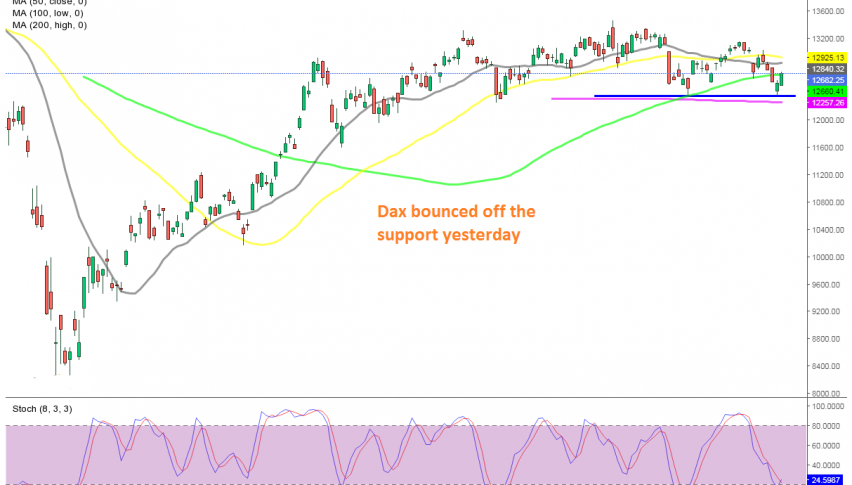 German Dax Bouncing off Support, as Stock Markets Reverse Higher
Stock markets have been trading on a bullish trend since March, following the crash due to the coronavirus panic in previous weeks. During the uptrend, the 20 SMA (gray) and the 50 SMA (yellow) were providing support for the Dax, holding on pullbacks and pushing the price higher.
For the Dax, the peak was reached on September 3, but the bearish reversal took place later that month, as MAs were still holding until the middle of last month, when sellers took over and moving averages were broken. But the 100 SMA (green) turned into support on the daily chart, at 12,350 points.
Then, the price bounced back up, and the 100 SMA continued to hold as support until Wednesday. The Dax pushed below that moving average on Wednesday, but the previous support at 12,350 held once again, and yesterday the Dax started bouncing off that level.
Now, the price is trading around 400 points higher, so it seems like buyers are back in control. Although, the confirmation of the bullish reversal will come if today's candlestick closes above the 100 SMA, which is being challenged now. If the Dax closes above the 100 SMA today, that would be a signal that the retrace is over and the bullish trend is back on.