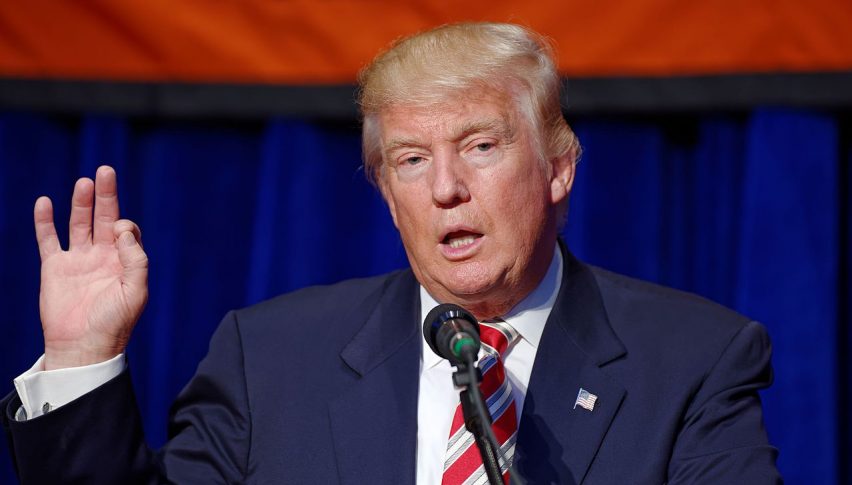 Forex Signals Brief for Nov 4: The US Election Goes Down to the Wire
Posted Wednesday, November 4, 2020 by
Rowan Crosby
• 2 min read
US Market Wrap
US markets were bullish yesterday, in a sign that the US election might not be a foregone conclusion.
According to most pollsters, Biden is well and truly ahead, but as we are seeing today, that is far from the case.
The SPX closed the session higher along with the DOW and that could be a sign that Trump has a shot. Meanwhile, key risk fore pairs have been volatile as the race for the US election comes down to the wire.
The Data Agenda
While there is some data around today, I would suggest it won't mean all that much.
All that matters at the moment is the US election and the risk trade will respond accordingly.
US polls have already started to close and we can see that Biden clearly will win the popular vote. But as we know well, the popular vote means little as it all comes down to the key battleground states in the race for the majority of electoral colleges.
It's a bit early to tell, but we can see that US equity futures are holding up. Trump is making a charge and we can see that the betting markets have wound the odds in sharply over the past few hours, and he is in fact in the lead.
At the time of writing, Trump's odds are now 1.44 with Biden out to 3.25. It's going to be a massive day ahead.
Forex Signal Update
The FX Leaders Team hit 3 winners from 4 trades yesterday, as voting got underway.
Make sure you follow our live signals as volatility will be incredibly high today with the result potentially coming through.
ES Futures – Watching 
The SPX has been holding up and as we can see the ES Futures are on the rise over the past few session. This will be a key to watch to see who will take control and so far the risk trading is saying Trump has a shot.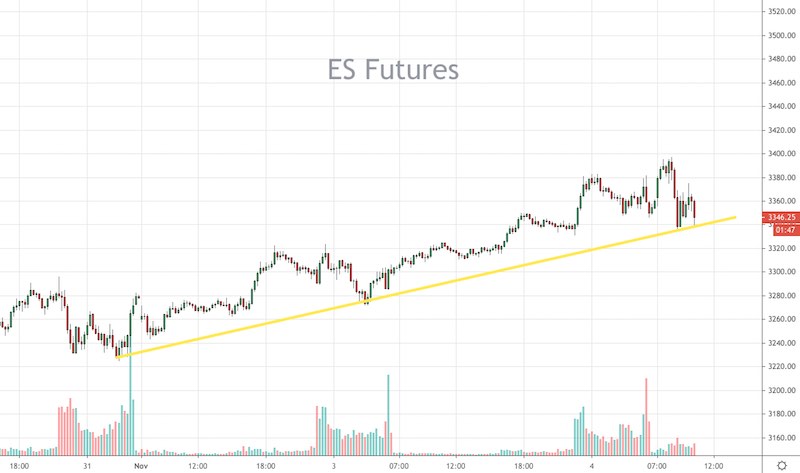 DAX – Pending Signal 
The DAX has rebounded from the lows, but this trade will likely be following the leader in the next 24 hours.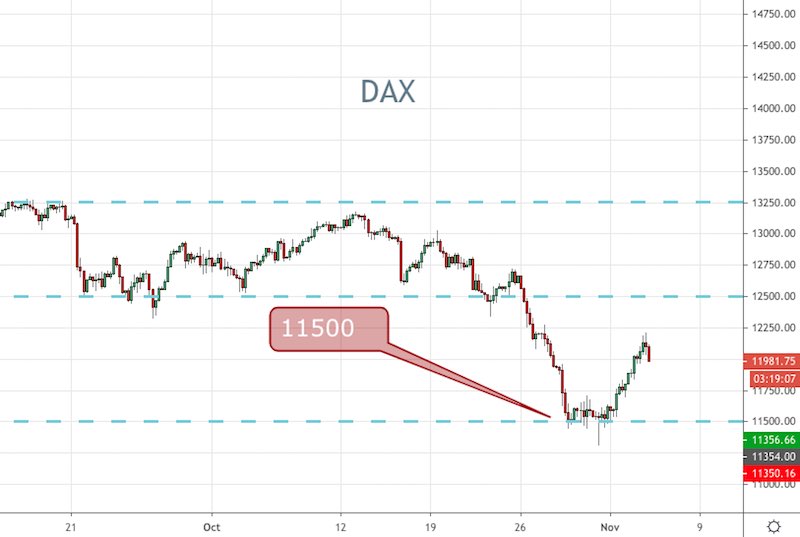 Cryptocurrency Update
BTC has been swinging around a fair bit and we saw some weakness yesterday on some negative headlines.
That said price held the $13,200 level and also tested $14,000 without success. A Trump victory might be a catalyst for a break higher though.