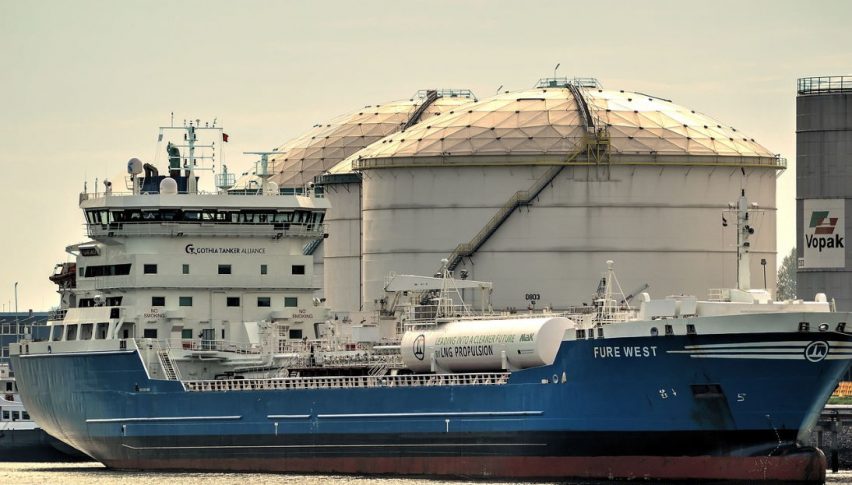 EIA Reports Slight Draw On Crude Oil Supplies
Posted Wednesday, December 23, 2020 by
Shain Vernier
• 2 min read
The weekly crude oil inventories cycle is now complete as this morning's release of the EIA Stocks Report has passed. According to the EIA, U.S. oil supplies are off by -0.562 million barrels. However, this figure is better than expected (-3.186 million) and last Wednesday's numbers (-3.135 million). With the Christmas holiday drawing near, the drop in supplies is likely due to increased travel demand for refined fuels.
In comparison to today's Energy Information Administration figures, yesterday's API report painted a positive picture. This week's API Crude Oil Stocks figures came in at 2.700 million, up from last week's 1.973 million. Although the difference between the API and EIA figures isn't overly dramatic, it does indicate a slight rift.
Currently, press releases from ConocoPhillips state that the energy giant has found a significant oil discovery in the Norwegian Sea. Estimates suggest that between 75 million and 200 million barrels of crude are recoverable. While this is a big win for ConocoPhillips, it remains to be seen if or when the find will come online to global markets.
Today has been a positive session for January WTI crude oil futures. Prices are back on the bull, trading above $47.75.
Slight EIA Downturn Sends Bids To WTI Crude
Below is our last look at January WTI's weekly uptrend. Prices are back in the green for this week and driving toward $50.00.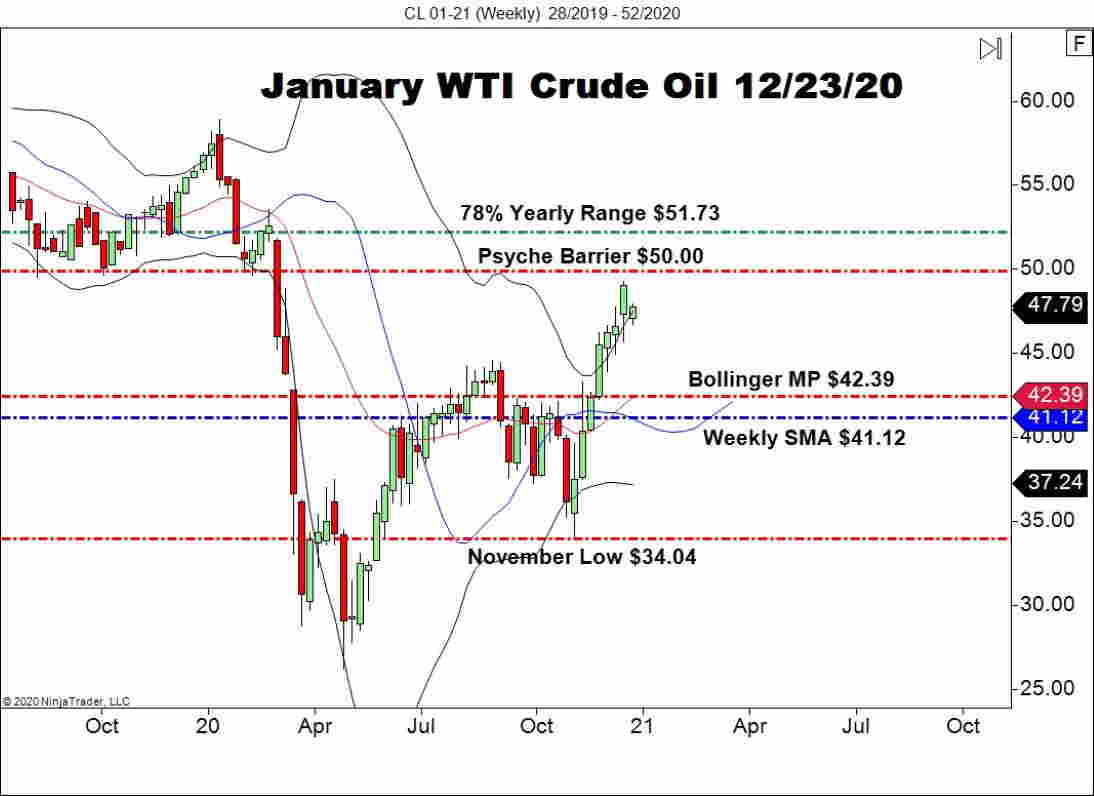 Here are a few levels to watch for the coming days:
Resistance(1): Psyche Barrier, $50.00

Resistance(2): 78% Yearly Range, $51.73
Overview: In a Live Market Update from last week, I broke down a short trade from just beneath the $50.00 handle for February WTI. At this point, the trade is still on the board with the sell orders at $49.71 having yet to be hit. With a bit of luck, this play will go live in the coming 24 hours.