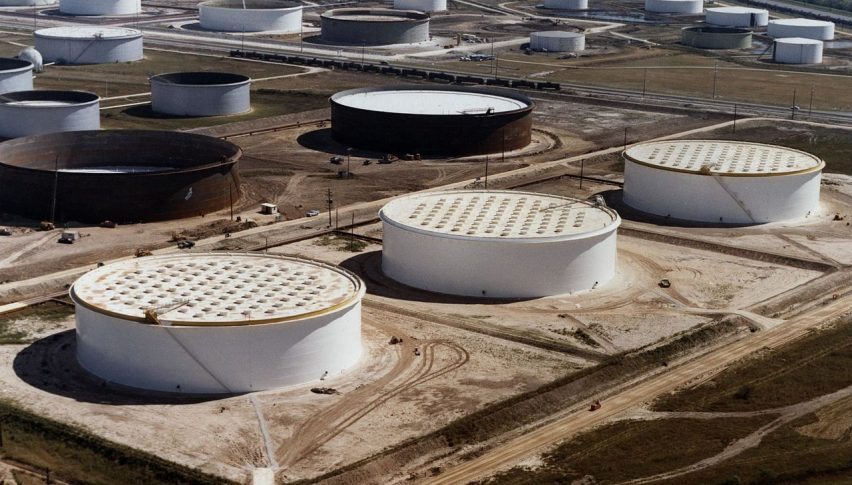 EIA Reports Massive Draw On U.S. Oil Supply
Due to last Monday's observance of President's Day, the weekly EIA Crude Oil Stocks Report was released one session late. So, earlier this morning, the EIA reported a massive -7.258M barrel week-over-week draw on stocks. At this point, conventional crude oil winter seasonality is out the window ― supplies are dwindling and prices are on the rise. Subsequently, WTI has tested the waters above $61.00 and is holding the line at $60.00.
One of the big financial stories of the week has been the cold spell hitting oil-producing regions in Oklahoma and Texas. As a result, natural gas futures have been all over the map, rallying by more than 10% before giving back much of the gain. At press time, April Henry Hub natural gas futures are trading in the neighborhood of 3.000.
Aside from the EIA stocks report and Texas weather forecast, the GameStop saga is back in the news. Today, Congress is holding a virtual hearing involving the GameStop short-squeeze that hit Wall Street hedge funds for billions. Traders, brokers, and fund managers are all being questioned about the spike rally and subsequent shutdown of retail trading platforms. Ultimately, nothing will come from today's hearings except for more hearings; this only the first step in a long process that leads to new regulations.
WTI crude oil has pulled back following the EIA stocks report. Let's take a look at the weekly technicals and where this market stands.
WTI Probes Above $61.00 As EIA Reports A Major Supply Draw
The technical outlook for WTI crude oil is simple: the trend is up and a bullish bias is warranted.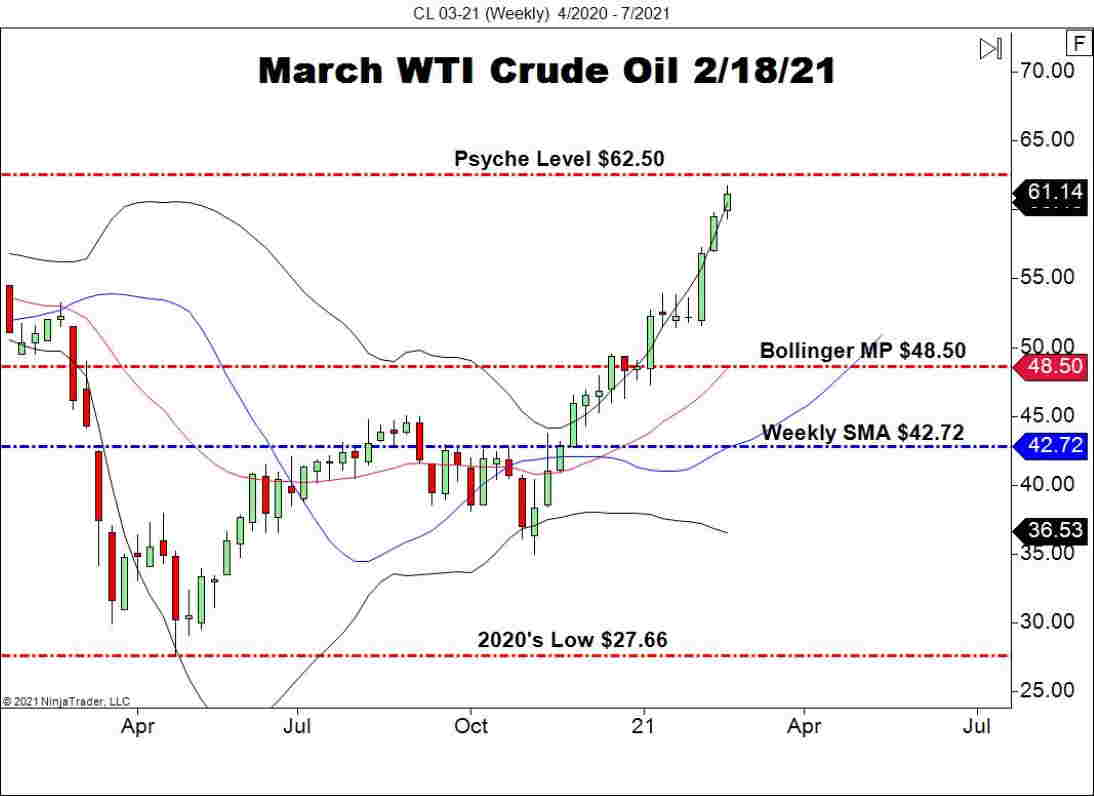 Overview: Right now, there isn't much reason to think that the rally in WTI crude oil will reverse itself. The next key number up for scrutiny is the $62.50 quarter-handle. If prices stall in this area, we may be in for a short-term pullback.
One thing is for sure, the past month has featured a collection of weaker-than-expected EIA inventories reports. If lagging production and stocks become the new norm, $75.00 WTI by 4 July 2021 is a certainty.