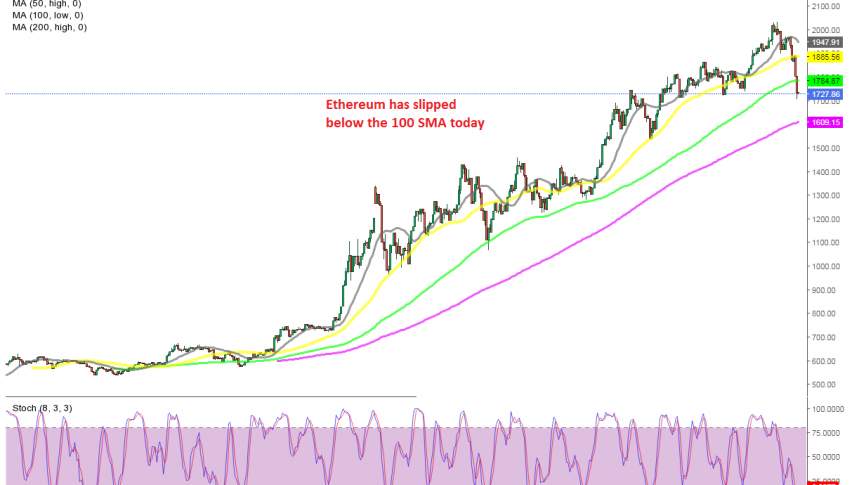 Buying the Dip in Ethereum, As the Retreat in Cryptocurrencies Stops
Cryptocurrencies have turned bearish today and have gone through a swan dive in the last few hours. BITCOIN lost more than $ 10,000, falling from above $ 58,000 to below $ 47,000. Ethereum has also gone through some severe losses, falling around $ 500, from above $ 2,000 to $ 1,500s.
Elon Musk seem to be the person who is moving cryptos again today, after he sent them surging further higher at the beginning of this month. Now, he has sent them down. We decided to buy the dip in ETHEREUM as it was reversing back up, planning to hold, since crypto analyses point to further bullish momentum, s we explain in our Ethereum price prediction for 2021. Below are the tweets from him  and the reply from Schiff.