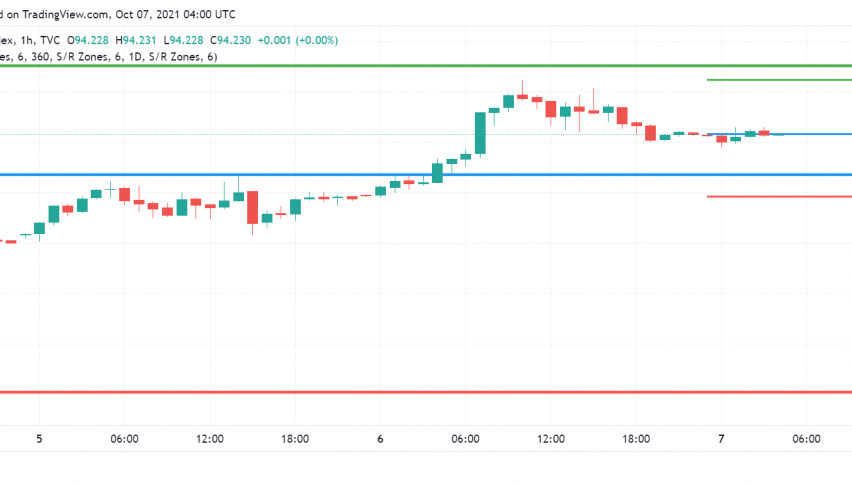 US Dollar Gains as Soaring Energy Costs Heighten Risk Aversion in Markets
The US dollar is trading close to the highest levels seen since several months against other major peers as its safe haven appeal receives a boost from growing concerns about the surge in energy costs and its potential impact on global economic recovery. At the time of writing, the US dollar index DXY is trading around 94.23.
Against the common currency, the greenback is trading close to a 14-month high even as the dollar index registered 0.5% gains over the past two sessions. The safe haven Japanese yen holds steady against the dollar, enjoying support from the risk averse mood among investors.
The cautious mood came on the back of crude oil prices surging to the highest levels seen in seven years during the previous sessions even as natural gas prices hit an all-time high across Europe. In addition, coal prices across key exporters in the global markets have also risen to record highs lately. This has raised fears that energy costs could derail the progress made across economies in recovering from the coronavirus crisis in recent months.
Meanwhile, the risk-off mood was also heightened over worries about the ongoing negotiations surrounding the US debt ceiling. Although, US Senate Republican Mitch McConnell stated that his party was willing to permit an extension of the federal debt ceiling into December, which could be considered a slightly positive development.
Investors will now turn their attention towards labor market data, with the release of the latest weekly unemployment claims figures due later today. However, most of the volatility in the US dollar will be driven tomorrow when the non-farm payrolls data for September is released.
The broad-based US dollar will end this week on a bullish track as markets adopt a broadly calmer tone. Earlier this week, the United States
14 hours ago