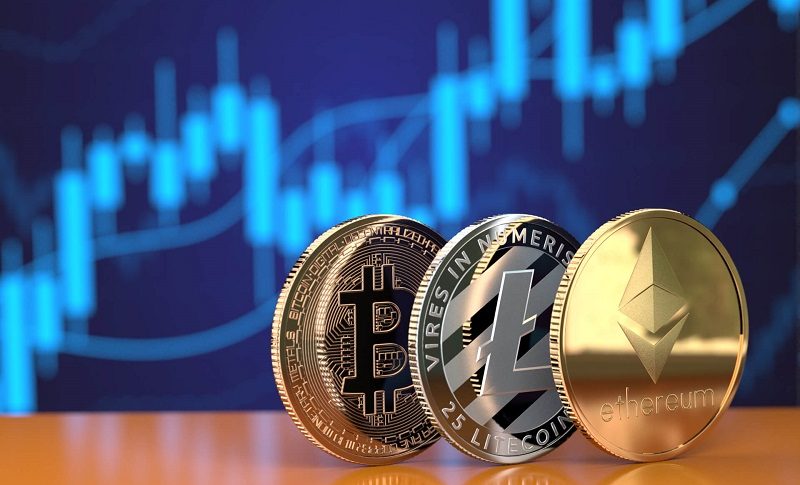 Buying Litecoin (LTC), Bitcoin (BTC) and Ethereum (ETH)
Posted Wednesday, November 17, 2021 by
Skerdian Meta
• 2 min read
Cryptocurrencies continue to remain quite bullish on the longer term charts, such as the weekly and monthly charts. Although, this week they have been on a retreating mode, which is a good opportunity to start buying some cryptos. We bought Bitcoin above $60,000 yesterday and today we decided to buy Litecoin and Ethereum, so let's see what pushed us into buying these cryptos.
Litecoin Daily Chart Analysis – Buying LTC at the 20 Daily SMA
The 20 SMA is holding as support for LTC/USD
Litecoin turned bullish suddenly early last week, as it surged from $200 to almost $300. One of the main reasons for this surge was the partnership between Litecoin and Visa, bringing the Litecoin Visa debit card. The number of Litecoin transactions increased to 150K from 110K previously.
LITECOIN held the gains last week as the crypto market was retreating, but this week it retreated down as well. Although, the pullback seems to have stalled at the 20 SMA (gray) on the daily chart, so we decided to buy Litecoin and opened a buy LTC/USD signal a while ago right there. Now, this is a waiting game until the bullish trend resumes again and we book profit.
Ethereum Daily Chart Analysis – Buying ETH at the 50 Daily SMA
The decline in Ethereum stalled above the $4,000 level 
Ethereum has been quite bullish since late July, gaining around 300% in value since the low at $1,700 back then and making a new all-time high this month. Besides the retreat which ended at the 100 daily SMA (green), the 20 SMA (gray) has been the ultimate support for ETH/USD , indicating strong buying pressure.
But, this moving average was broken during the sharp retreat yesterday, although the 50 SMA turned into support and the decline stopped above it, close to the 4,000 level. This zone used to be resistant for Ethereum, so it seems to have turned into support now. We decided to open a buy signal today here, so we are long on Ethereum as well.
Bitcoin Daily Chart Analysis – Buying BTC Above $60,000
The 50 daily SMA has turned into support for Bitcoin
Bitcoin printed a new high at $69,000 last week, but it started retreating lower in the second half of the week. The 20 SMA provided support for some time but it couldn't hold the decline this week, as profit-taking accelerated and the US Congress voted to bring cryptocurrencies under taxation.
The decline continued below $60,000, but sellers are hesitating now, at this level where the retreat at the end of October ended. The 50 SMA has also caught up with the price now and is adding strength to this support zone, so we decided to buy BTC/USD yesterday. Now, when the bullish trend ends in cryptocurrencies we will have three signals in profit, although for now we have to be patient.