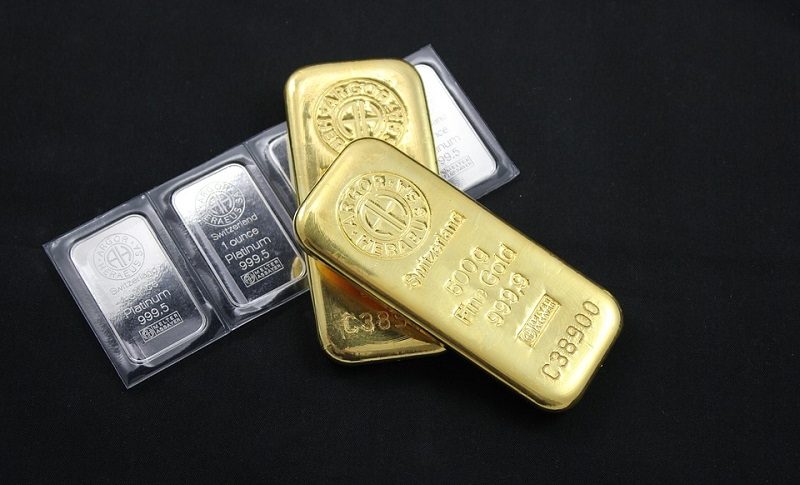 Gold XAU and Silver XAG Looking to Move Up, As Global Uncertainties Remain Elevated
Gold and Silver received a strong boost after the breakout of coronavirus, which increased the uncertainty across the globe, benefiting safe-haven assets. Gold was already bullish but turned even more so with the coronavirus, while Silver surged from $12 to $30. Although, since the summer of 2020, they have been trading sideways, despite the enormous amounts of cash that has been thrown into the markets by central banks and governments.
Although, stock markets have been the primary beneficiary of those funds while safe havens have been consolidating in a range as the world tries to decide what to do with the coronavirus. On one hand, the virus has turned mild, on the other hand there continue to be restrictions.
Gold Daily Chart Analysis – The 100 SMA Held As Support
Is Gold resuming the larger bullish trend?
Tensions between Russia and the US have been another factor to increase uncertainty recently. Yesterday we heard some positive comments from the Russian side, suggesting that they are retreating their troops, but today the rhetoric has heated up again. Earlier today the US envoy to the UN suggested that there is evidence that Russia is moving toward an 'imminent' invasion, but the market is ignoring those comments, as it wants more evidence from the ground. Meanwhile, Russia's president Putin has responded to formes US pres. Bush's letter:
US counterproposals on security were not constructive and ignored Moscow's key concerns
Russia security proposals were intended as a complete package and not for US to pick and choose from
That approach raises doubts that Washington committed to fixing the security situation in Europe
Growing US and NATO military activity is alarming and Russia's red lines are still being ignored
US ultimatums for Russia to remove troops from parts of Russia's territory accompanied by sanction threats are unacceptable, and undermine chances of reaching an agreement will be forced to respond including by implementing military technical measures in absence of US to negotiate legally binding security guarantees
Meanwhile, Russia's Foreign Ministry website is down. That may be as a result of the demand to see the letter from Putin. A Foreign Ministry official says he cannot give reasons for the site's outage.
Silver Daily Chart Analysis – The 100 SMA Holds as Support for XAG Too
Silver has to push above the 50 SMA to be considered bullish 
Gold and Silver have been finding support at the 50 SMA (green) on the weekly chart. Sellers have had several attempts at that moving average but they failed to break below this moving average, so now the sentiment is turning bullish and the price is reversing up in XAU and XAG. But while Gold is resuming the uptrend, Silver should push above the 50 SMA (yellow) to be considered bullish, because the 50 SMA has been providing resistance lately. So, if uncertainties remain, buyers will be in charge in both metals, but the Rusia conflict is not generating too much interest right now.