Resistance Worked on Gold Two Weeks Ago, Will Support Work Now, Too?
A couple of weeks ago we highlighted a long-term level in Gold which looked like it could offer us a trade. Gold price climbed to $1,357 after having broken the 200 SMA (purple) two weeks before. That was close enough to last year's resistance around $1,370.
The price formed a morning star on the weekly chart which is a reversing signal according to our candlestick trading strategy. That looked like a bearish pattern at the time which we pointed out.
Gold has lost about $70 top to bottom in the last two weeks, and we did point out another level as a possible support – the 200 SMA.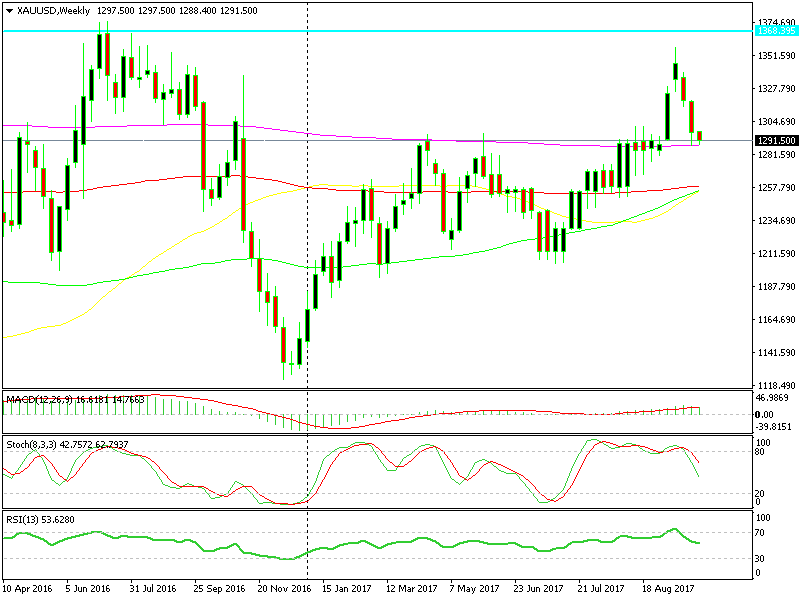 We're right at the 200 SMA now.
The same moving average which acted as resistance many times in the last couple of weeks is now turning into support. It did hold the decline last Thursday and reversed the price on Friday.
That moving average comes at the same level as the 50 SMA on the daily gold chart, so that adds extra strength to it, which means a possible trade.
The logical trade here would be going long with a stop below the 200 weekly SMA and TP below resistance.
The problem with this trade is that gold has been sliding down in the last two weeks while the Dollar index (USDX) has been moving down, too. What if the USDX turns higher? There have already been leaks about a tax plan from the Trump administration. If the plan goes through, then the USD is going to rally strongly for some time, which means that Gold prices will tumble.
The USD Index has been in a downtrend the entire year.
On the other hand, North Korea and Iran are advancing with their nuclear plans, and the rhetoric from politics is heating up. Gold is a safe haven, and it likes uncertainty and danger, so if things escalate then we know what happens; Gold takes off.
Well, this is forex, and there's nothing 100% sure or safe in this business, so we might or might not take this trade, so I'll leave the decision to you.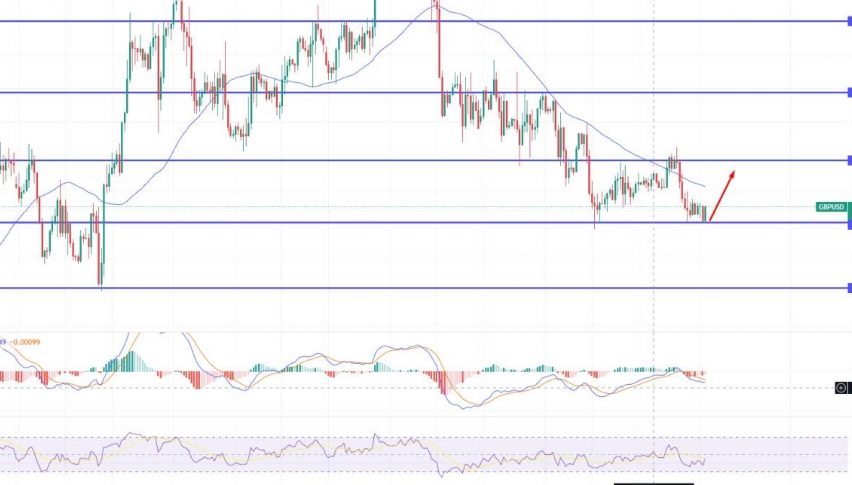 5 months ago