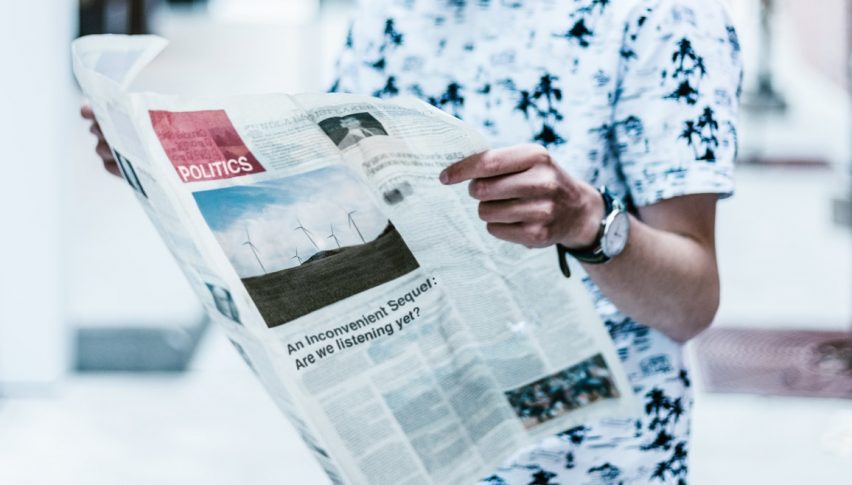 Jan 30 – Top Economic Events To Watch Today
Posted Tuesday, January 30, 2018 by
Arslan Butt
• 2 min read
Good morning, fellows. It's going to be a hectic week for the market as the investors await the high impact data throughout the week. A day before, we capture five winning trades before the market gets volatile. See below the top economic events and their potential effects on the market.
Today's Economic Events
Eurozone – EUR
Today at 8:00 (GMT), the German Prelim CPI and Prelim Flash GDP will be monitored from the Eurozone. The data carries importance to determine the trends of the single currency Euro. German inflation is expected to drop by -0.5% vs. 0.6% in Dec 2017.
Whereas, the Spanish flash GDP is likely to slip to 110.9 vs. 111.3 this month.  
US Dollar – USD
At 15:00 (GMT), the CB Consumer Confidence will be monitored by the investors. It's a survey of about 5K households which requires respondents to rate the relative level of current and future economic conditions including labor availability, business conditions, and overall economic situation.
Typically, the consumer confidence data drives nice amount volatility in the market. It's expected to be 123.2 vs. 122.1, giving us another reason for a bullish Dollar.
Great Britain Pound – GBP
BOE Gov Carney Speaks – BOE Gov Carney is due to testify before the House of Lords Economic Affairs Committee, in London at 15:30 (GMT). Volatility is often experienced during his speeches as traders attempt to decipher interest rate clues.
Net Lending to Individuals m/m- For all the newbies out there, it shows the change in the total value of new credit issued to consumers. Logically, the greater amount of credit leads to higher consumer spending which ultimately leads to increased inflation.
As we know the inflation strengthens the currency over sentiments that sooner or later the central banks will half the expansionary monetary policy. I hope now it's making sense to you. Anyhow, The figure is due to be released at 9:30 (GMT) with a negative forecast of 4.8B vs. 4.9B.
Summing up, the overall sentiments remains bullish for the Greenback as the fundamental side is loaded with positively forecasted economic events throughout this week. Fellas, stay tuned as we will be sharing some really potential trades ideas. Good luck for today!