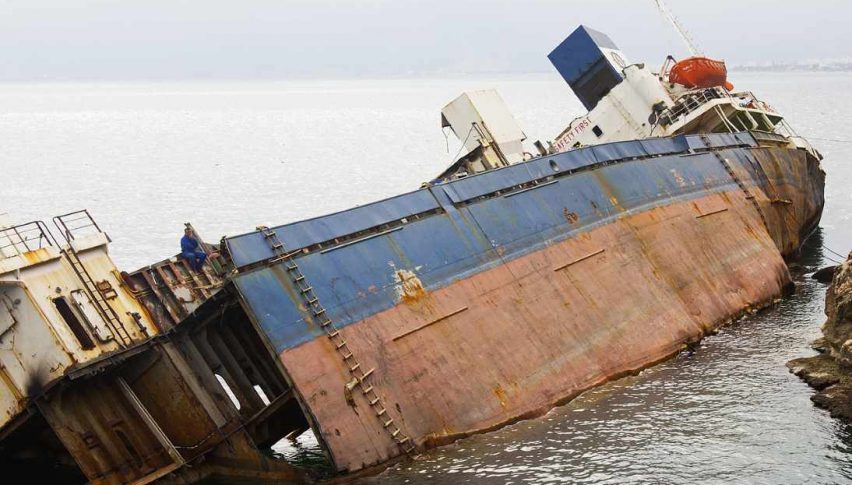 WTI Crude Oil, DJIA Crash-Key Levels For Next Week
It's another wild Friday on the markets, with U.S. indices and WTI crude oil crashing. At press time, the DJIA is off 575 points and May WTI crude $1.55 per barrel. U.S. Federal Reserve (FED) chief Jerome Powell has thrown fuel on the fire, publicly stating that the U.S. Federal Budget is "unsustainable." The sparks are certainly flying ahead of the weekly close.
Powell's comments are poorly timed. Everyone knows that the last U.S. budget was extremely bloated — but for the FED chief to pile on an already weak day on the markets has furthered the damage.
WTI crude oil is in a freefall, trending to the bear near the $62.00 handle. Huge volumes have driven the intraday downtrend and brought several important support levels into play for early next week.
WTI Crude Oil Technical Outlook
The negative sentiment toward WTI crude is a surprise in the wake of this week's lagging inventories reports. A slumping USD is not helping matters for crude and bears have pounded this market for a majority of the U.S. session.
Today's directional move has been a doozy. At one point, May WTI futures fell to $61.80 losing almost $2.00 on the day. There may be more to come as we roll to the close.
Going into next week, there are two macro support levels that will have my attention. If crude continues to trend south, they will come into play during Monday's session:
Support(1): 78% Macro Fibonacci Retracement, $61.37

Support(2): March Low, $59.91
Bottom Line: As of now, it looks like a test of $60.00 is a possibility for the near future. However, one must respect the 78% Fibonacci level ($61.37) as robust downside support. I will have buy orders queued up from $61.37 until they are elected.
The long from $61.37 may be executed as a tight 1:1 risk/reward scalp for 8-16 ticks. It may also be played as a position trade, with an initial stop at $60.94. Implementing a 1:1 risk/reward management plan, the long is worth 44 ticks on a return to $62.00. Personally, I plan on carrying out both plans.
The markets are alive today — if you are in them with both feet be sure to have risk in check.