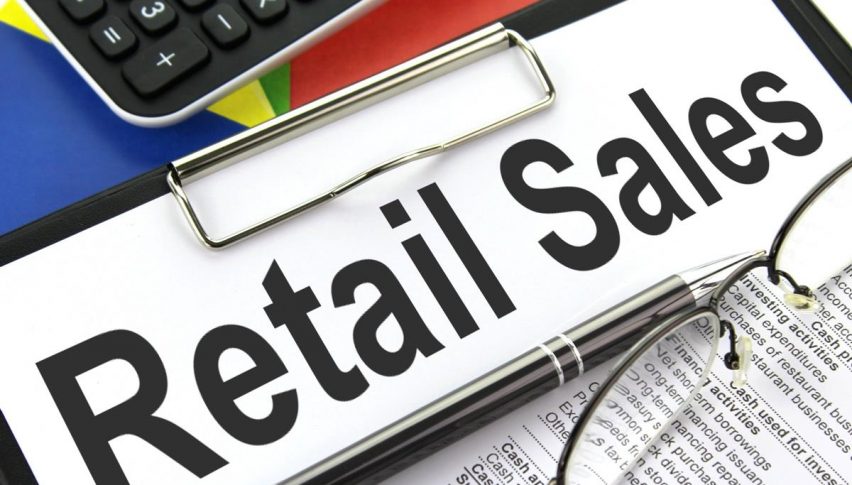 The UK Retail Sales Leak, Inside Trading Occurs as GBP/USD Surges Before the Release
GBP/USD took a bearish turn on Tuesday afternoon and yesterday it dived pretty hard. The USD buyers returned and risk currencies ended up considerably lower against the USD. GBP/USD lost about 140 pips from top to bottom yesterday.
Although, this morning we are seeing a pullback on this pair. The UK retail sales report is about to be released and forex traders are taking positions ahead of that. Although, the USD is retacing against the Euro as well, so this is a broad USD move, rather than just a GBP/USD move.
We decided to open a sell forex signal in this pair and we did so when the price was at 1.3360s, just minutes ago. But, GBP/USD spiked 30 pips higher in anticipation of UK retail sales. That spike right before the release of this report seemed strange. Sometimes the numbers leak and insider trading occurs. That move just before the retail sales report looked like a leak to me.
That seems even more likely when the retail sales report comes out all positive and impressive. Retail sales were expected to grow by 0.8% this month, but they jumped by 1.6%, twice as much. This looks even better coming from the previous month when retail sales dropped by more than 1%.
So, it was such a great turnaround and the GBP jumped 50 pips right before the release. Someone definitely must have known. I have seen this sort of thing happen quite often with data from the UK but no one has been prosecuted.
The 100 SMA held its ground at least
GBP/USD jumped higher and reached the 100 SMA on the H1 chart only to reverse back down and dive below 1.34. Although, this jump in GBP/USD looks like a good opportunity to look for a long-term sell forex signal. Retail sales are very volatile from month to month, so only one good sales report won't change the situation for the UK. The BOE is not hiking interest rates anytime soon so the big picture is still very bearish for this fore pair. We just went short on GBP/USD again which is going well for the moment.