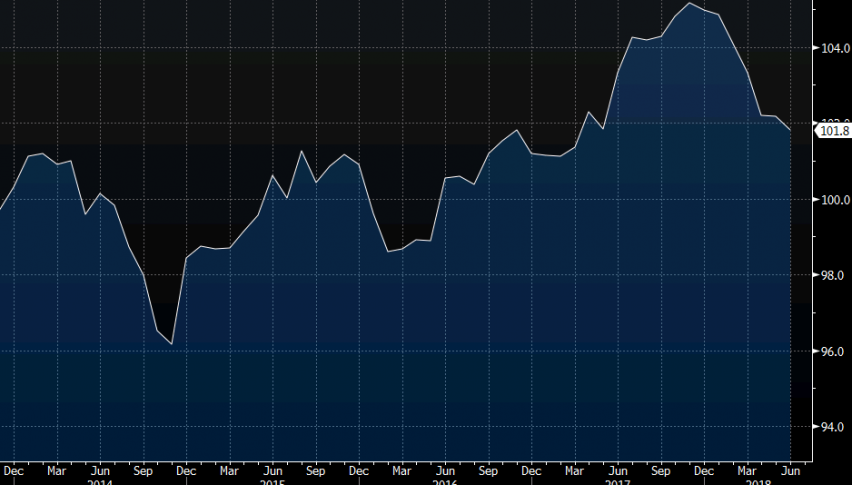 The 20 SMA Provides Resistance for EUR/USD After the Business Climate Report
The German Ifo business climate report is the main event on the economic calendar today. I was interested to see this report today and the impact on EUR/USD given the recent global developments as well as the European developments.
The latest tariffs and threats about new tariffs from Donald Trump and the political situation in Europe are a burden for businesses. So, I was expecting the market sentiment to take a bearish turn this month. The sentiment number came out lower compared to last month, albeit slightly. It was expected at 101.9 points and it came at 101.8, so it was pretty close.
That was a bit of a relief for the Euro and EUR/USD jumped 30 pips higher. But, the 20 SMA (grey) is standing just above the highs on the daily chart and it is scaring the buyers off. This moving average has just caught up with the price and EUR/USD traders are aware of it.
The 20 SMA has already caught up with the price
It hasn't exactly been an important indicator this year, but it is providing resistance right now so we should take it into consideration. The stochastic indicator is still heading up on this timeframe chart, but the smaller timeframe charts such as the H1 and the H4 charts are severely overbought.
That points to a bearish reversal, particularly after the climb of the last few days in EUR/USD. The 200 SMA (purple) is standing just above the 20 SMA so that is another protection for sellers if the buyers get any funny ideas. Given these charts, I might go short on EUR/USD right here.